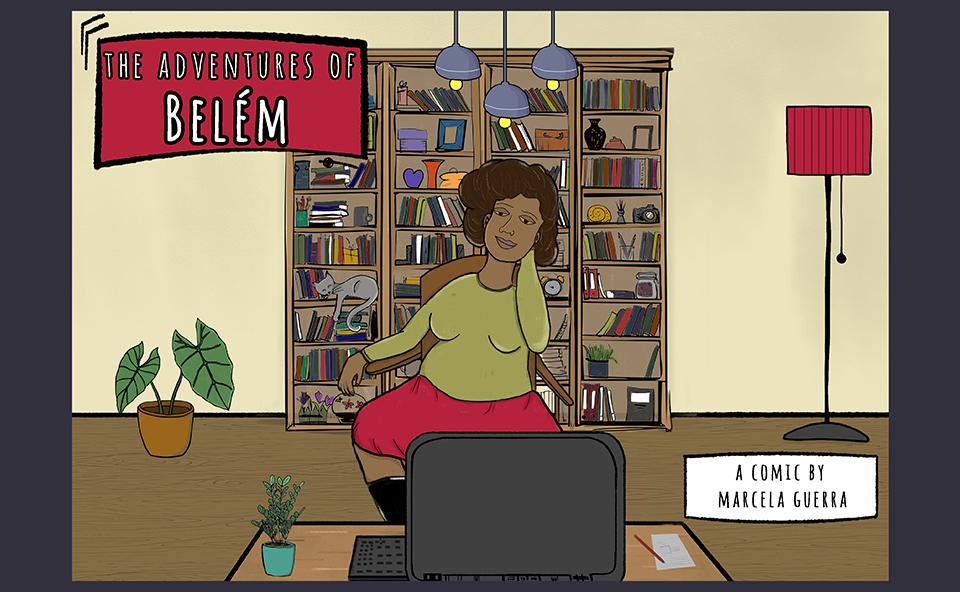 GenderIT and Locnet invited women who work in community networks to share their experiences in the times of COVID-19 and their reflections on what these times have revealed around centering meaningful communication in their physical and digital communities. This is the second part of the stories that got to be told about the acts of care in communication technologies under the pandemic. Read the first part here.
---
This comic is inspired by the interviews I conducted with seven women who work with community networks in Colombia, Mexico, Argentina and Brazil. I wanted to capture our experiences working as women in CNs in Latin America in the form of an illustration which collects all of our stories. I imagined Belem as a figure who brings a "balance" to the stories shared with me and with the limited contexts that I am able to imagine.
All the women spoke of difficult days, days of relief, and days when letting things flow was the great learning. Only one woman continued her work in the field, considering it an essential service. All eight women continued their work in isolation. At least four of them questioned the impact of simply providing internet access, and six of the eight women cited the local content network as the great potential of community networks. Five of them were sorry they could not do more about community connectivity. Five of them reported feeling overloaded by the sum of jobs in and out of their homes.
The interviews had several formats – online meetings, audios or texts – but all the stories brought me the warmth of knowing that we are not alone.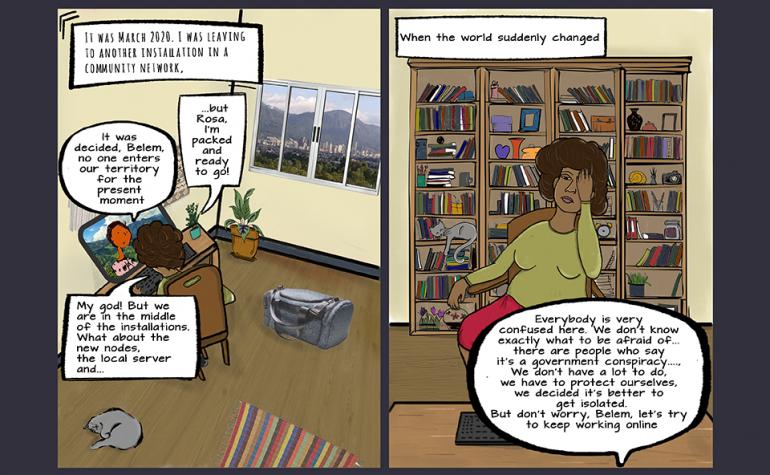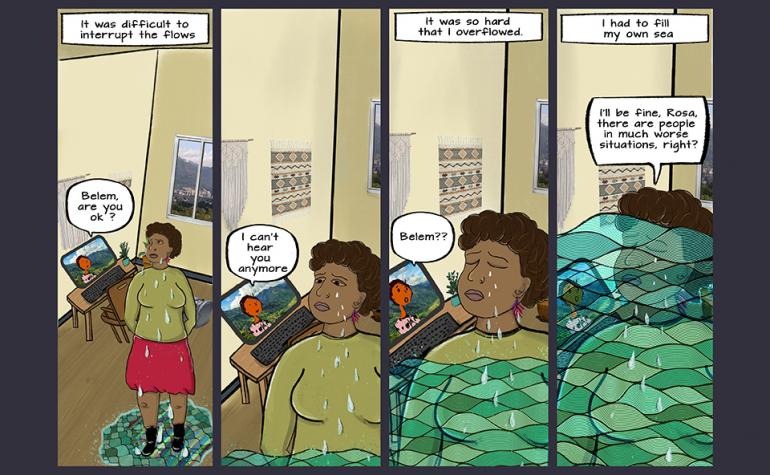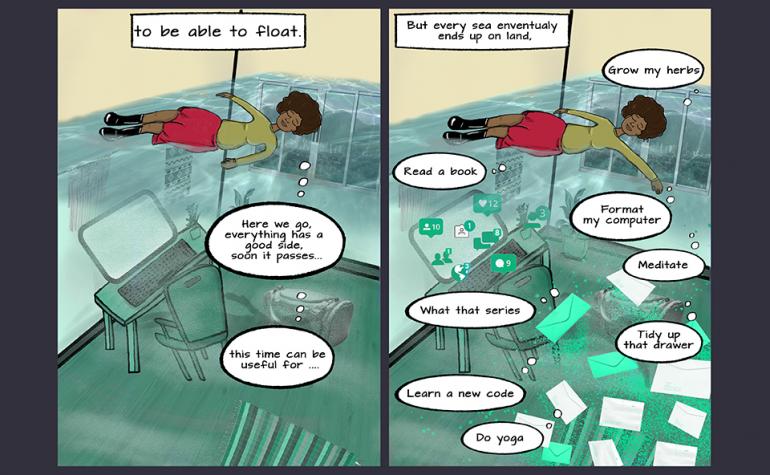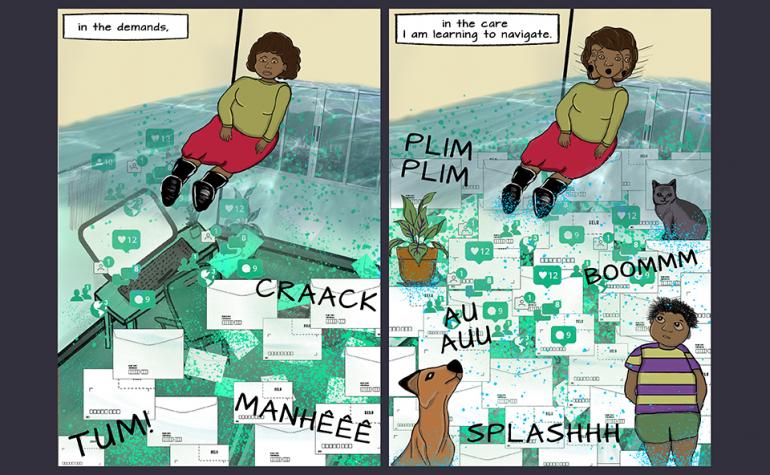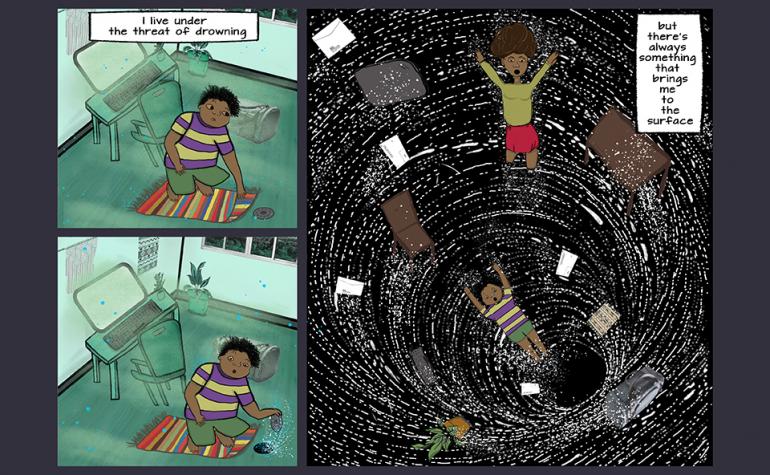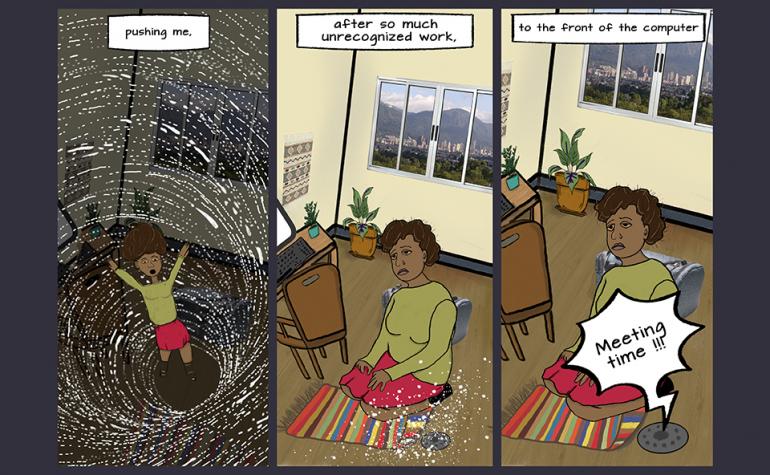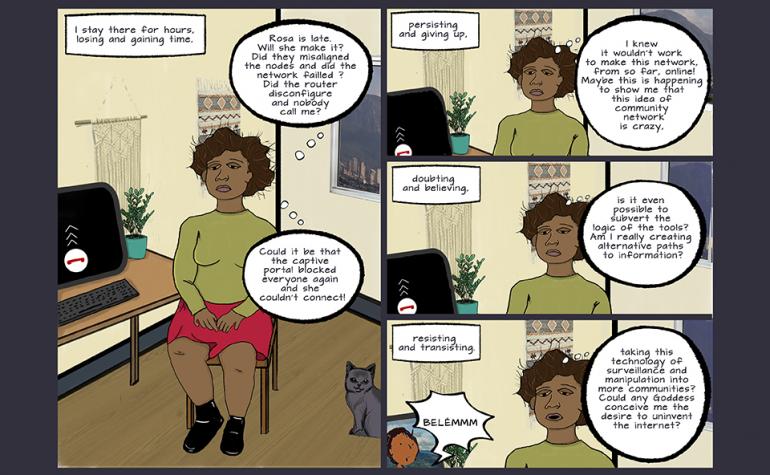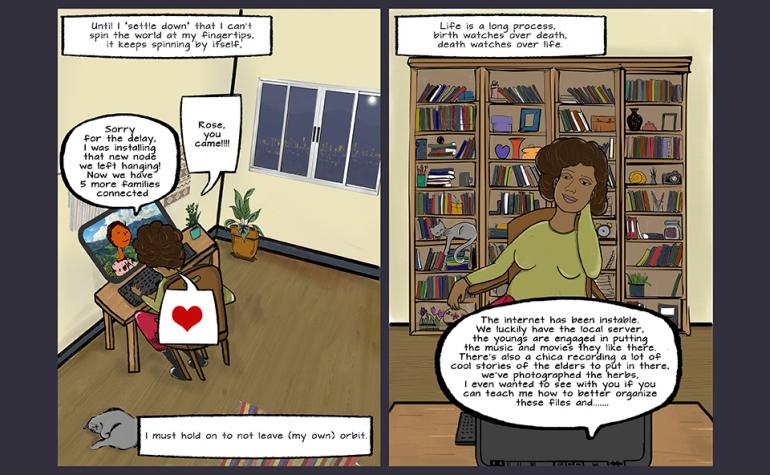 PDF | ENGLISH | ESPAÑOL | PORTUGUÊS
Drawings and text by Marcela Guerra. Coloured by Cezar Renzi.