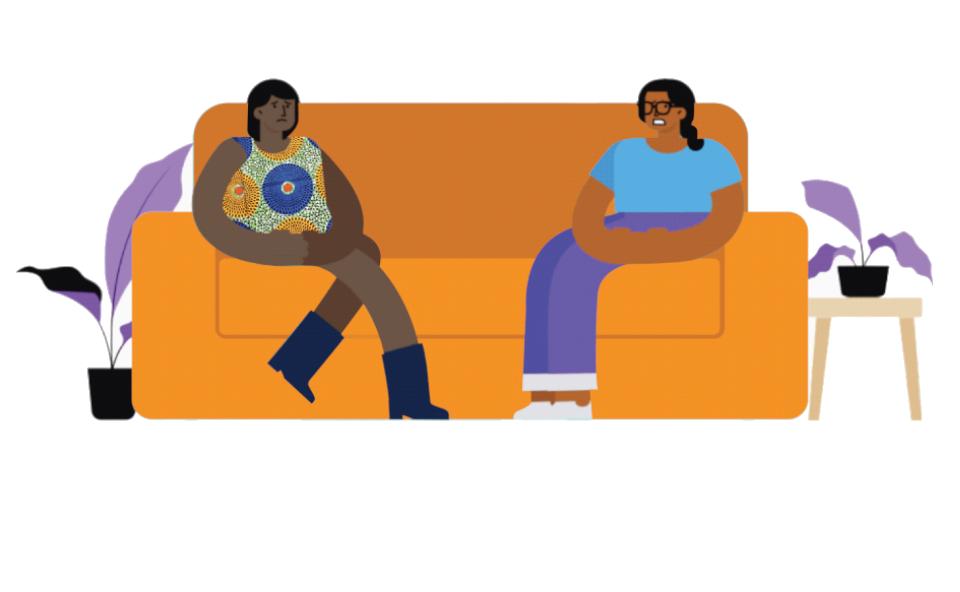 Privacy and Telegram
Earlier this year, WhatsApp announced that they would be changing their data privacy terms. With the new terms, the company would share users' data with Facebook. This announcement led to a global outcry, and saw users toy with the idea of permanently leaving the platform and moving to messaging apps like Signal and Telegram. Unlike WhatsApp, Telegram and Signal specifically state that the platforms do not use data for ad targeting, and do not share or sell data to other entities. Additionally, Signal offers end-to-end encryption by default, while on Telegram, users have to activate "secret chats" to get end-to-end encrypted chats. However, a critical review of the platforms actually shows the disconnection between how they sell their product and practical experiences of users.
As people wondered what WhatsApp's new changes meant for their privacy, Signal and Telegram wooed users to join their apps. And while this move seemed like the right thing to do, when it comes to Telegram it may not be entirely true for millions of female users worldwide. In this short essay I will attempt a deep-dive look into the Telegram app from the perspective of women's experience, particularly that of data privacy and online gender based violence (OGBV). While OGBV is perpetuated on all social media platforms, Telegram's affordances and approach to content moderation make it a unique ground for this challenge.
Telegram in Africa
In a lot of African countries, Telegram has seen success due to a set of factors that make it a niche platform on the continent. First, Telegram is quite popular among young Africans because it affords users the chance to download pirated movies, books, pornography and even shared log(link is external) in credentials(link is external) for paid applications like Netflix and Spotify(link is external) at lower data consumption levels than regular pirating websites. In a continent with high data costs, this affordance has made Telegram quite the hit.
In a lot of African countries, Telegram has seen success due to a set of factors that make it a niche platform on the continent.
Second, on Telegram, users can create groups with more than 200,000 members and channels with unlimited numbers of subscribers. This has become an important tool for groups of people like bloggers and politicians who want to disseminate information to large groups of people. Feminists have also benefited from this affordance, as they are able to build community and share information. One such feminist is Kenyan political analyst Brenda Wambui, whose Telegram channel "Brenda's Reads(link is external)" has garnered over 2,210 members and she has shared over 22,000 links for her members to read.
Lastly, over the years, Telegram has been used as a marketplace for illegal substances such as drugs. During the lockdown in South Africa, the application even became a marketplace for alcohol after it was banned by the country's Ministry of Health in a bid to decongest hospitals from alcohol-related casualties.1 Collectively, Telegram has garnered a vast user base on the continent, and in one country, Ethiopia, clinched the spot for the most used social networking app in 2018. (Dahir, 2018).
How Telegram's affordances promote OGBV
Yet, the reasons that make Telegram popular on the continent are the same ones that predispose it to being a go-to app for online abuse and harassment of women. For instance, as the most used social networking app in Ethiopia, Telegram is also the app where, alongside Facebook, Ethiopian women experience online violence the most.2 To describe this phenomenon, Schwarz and Neff3 coined the term "gendered affordances". They define this as "social affordances that enable different users to take different actions based on the gendered social and cultural repertories available to users and technology designers." They further explain that these affordances orient male users' harassment behaviors and, in concert with an established misogynist culture, contribute to the reinstatement of hegemonic masculinity. They build on James Gibson's concept of affordances, which refers to the possibilities that a particular technology allows, invites or enables.
Yet, the reasons that make Telegram popular on the continent are the same ones that predispose it to being a go-to app for online abuse and harassment of women.
The ability for people to form large groups on the platform has created the right conditions for the amplification of online abuse and harassment. An ethnographic study of Italian Telegram channels and groups found that this affordance promoted the creation of large male communities where bonds are formed around doxxing women (doxxing is the internet-based practice of researching and publicly broadcasting private or identifying information about an individual) and non-consensual sharing of intimate images (NCII) of both girls and women.4 In these Italian Telegram groups, men are encouraged to share intimate images of unsuspecting ex-partners as well as their personal identifiable information, including links to their social media accounts. In Kenya, this affordance has allowed for the creation of groups like Team Mafisi(link is external), which was a popular channel hosting thousands of members who shared misogynistic content, doxxed women and posted intimate images of often unsuspecting women and girls. This has been the same case in South Africa, where thousands of intimate images and videos of women and girls as young as 14 were being shared on Durban Telegram channels.5 In Italy, Semenzin and Bainotti found that in such groups, men specifically chose this app because they felt that Telegram would preserve their anonymity, in addition to the fact that they could quickly form new groups and change profile names in case of a takedown by the platform.
This sentiment was echoed in Pollicy's research,2 where a female Ethiopian Telegram user found it hard to get justice after experiencing NCII. "I talked with people who work at EthioTelecom. They told me they couldn't do anything, as the admin is not known and as he changes his user name. I also sought the advice of people with expertise in computer science and personnel from the Information Network Security Agency (INSA). But it is not solved in any way. I am educated, I have access to talk to expertise and take legal measures, yet I couldn't find any solution," she recounted.
Telegram's weak approach to content moderation means that it attracts social media users looking to escape takedowns. As a result, it became the go-to site for right-wing extremists in the United States who were expelled from sites like Twitter, Facebook and Parler. And while Telegram takes active steps in taking down some extremist and terrorist channels and groups, it is not the same for misogynistic channels. Misogynistic social media users who are expelled from other platforms, rarely for sharing misogynistic views and content, move to Telegram. One such example is a popular Kenyan blogger who shares misogynistic content and often targets Kenyan women like influencers, politicians and journalists. After he was expelled from Twitter for defamation allegations, he formed a channel on Telegram that attracted thousands of followers, where he continues to share misogynistic content. Such channels are hardly ever taken down by the platform.
Telegram's responses to OGBV
Despite the numerous calls for intervention from women and young girls worldwide, Telegram has taken a very laissez-faire approach to dealing with the massive OGBV happening on their platform. Telegram seems to handle copyright infringement faster than it handles the infringement of women's human rights.
Telegram seems to handle copyright infringement faster than it handles the infringement of women's human rights.
Telegram on-to-one chats and group chats are private among their participants and the platform does not process any requests related to them. As a result of this, women have found it almost impossible to get their intimate images or private information taken down from the platform after they are distributed. Furthermore, the amount of people in these channels and the speed at which this content is distributed by both human users and bots makes this task near impossible. The platform claims(link is external) that it takes down channels and bots that are reported to them, as they are publicly available. However, this was not the case when a DeepNude bot was launched on the app in July 2019 and linked to seven publicly available channels.6 As of July 2020, the bot had been used to target and "strip" at least 100,000 women, many of whom had no clue that they had been victims of this form of NCII. And while users can report pornographic content on the platform, doxxing isn't on Telegram's list of inappropriate behavior(link is external) that can be reported.
Additionally, Telegram does not seem to have community standards to govern conversations, and moderation responsibility is left to group administrators, who are often the perpetrators of OGBV.2 The platform only blocks terrorist-related bots and channels, but states that it will not block people who express alternative opinions. The irony is that for many women and girls, these alternative opinions perpetuate harmful norms against them and infringe their rights, while acts like NCII terrorise them.
Conclusion
In the age of massive dataveillance, apps like Telegram are quite important. The platform can be applauded for creating a secure and private platform and upholding the rights to anonymity and encryption. Users are looking for platforms like Telegram that will assure them that their data will not be shared or sold to third parties. Human rights defenders, journalists and people in high-risk occupations also look up to platforms like Telegram, who promise not to share their data with law enforcement and authoritarian governments.
However, it is time Telegram took a more active role in keeping women and girls on their platform safe and responding to their needs. Fortunately, digital rights organisations like ARTICLE 19 have already put forward an approach where platforms like Telegram are seen as intermediaries. In this approach, platforms do not take liability for harmful content on their platform, but rather take responsibility to foster safe and inclusive spaces for all users. Some of the ways Telegram should take responsibility include increasing their responsiveness to reports of OGBV, adding all forms of OGBV to their list of inappropriate behaviour, and permanently banning misogynistic groups, users and channels. It is time the platform prioritised and took the infringement of women and girls' rights seriously, just as much as they do with copyright infringements.
It is time Telegram took a more active role in keeping women and girls on their platform safe and responding to their needs.
Footnotes
1. Thompson, A. (2021, January 14). Telegram in SA can help you to buy booze, drugs, and sex from people in your neighbourhood. Retrieved from https://www.businessinsider.co.za/telegram-in-sa-can-help-you-to-buy-boo...(link is external)
2. a. b. c. Pollicy, Iyer, N., Bonnita Nyamwire, B., & Nabulega, S. (2020, August). Alternate realities, alternate internets: African feminist research for a feminist internet. Pollicy. [https://www.apc.org/en/pubs/alternate-realities-alternate-internets-afri...(link is external)(https://www.apc.org/en/pubs/alternate-realities-alternate-internets-afri...(link is external))
3. Schwartz, B., & Neff, G. (2019). The Gendered Affordances of Craigslist "New-in-Town Girls Wanted" Ads. New Media & Society, 21 (11-12), 2404–421.https://doi.org/10.1177/1461444819849897(link is external).
4. Semenzin, S., & Bainotti, L. (2020, April 18). The use of Telegram for the non-consensual dissemination of intimate images: gendered affordances and the construction of masculinities. https://doi.org/10.31235/osf.io/v4f63(link is external)
5. Waterworth, T. (2020, February 15). KZN woman tells of horrific ordeal after explicit photos are 'catfished.' Retrieved from https://www.iol.co.za/ios/news/kzn-woman-tells-of-horrific-ordeal-after-...(link is external)
6. Hao, K. (2020, October 28). A deepfake bot is being used to "undress" underage girls. Retrieved from [https://www.technologyreview.com/2020/10/20/1010789/ai-deepfake-bot-undr...(link is external)(https://www.technologyreview.com/2020/10/20/1010789/ai-deepfake-bot-undr...(link is external))