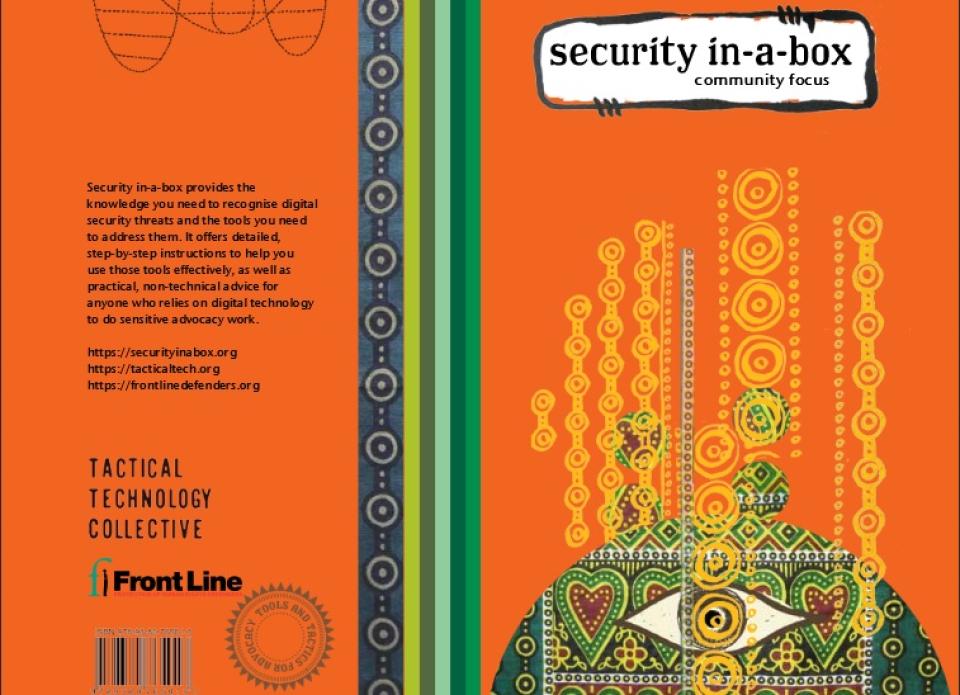 The guide can also be downloaded as a PDF below

Tactical Tech is delighted to announce the launch of a new guide: Tools and Tactics for the LGBTI community in sub-Saharan Africa. This is the second in our series of Security in-a-box Community Focus guides, which aim to further integrate digital security into the context of particular communities and human rights defenders.

This guide was created specifically for Lesbian, Gay, Bisexual, Trans* and Intersex individuals and human rights defenders in the sub-Saharan region in Africa, and was written in collaboration with human rights defenders from the community.

The guide was written and published in the context of continuous and determined legal, religious, social, economic and digital marginalisation and harassment of the LGBTI community in most of the region.

In this context, the internet has emerged as a viable option for LGBTI persons to gain visibility, communicate, network, and express what they cannot express in public. Social networks, blogging platforms and forums have become, in most African countries, the only spaces where LGBTI persons can have a voice, organise themselves, formulate their discourses around their issues and fight for recognition.

Despite the opportunities they offer activists, however, these platforms remain fraught with potential threats to the LGBTI
community. Tools and Tactics for the LGBTI community in sub-Saharan Africa explores common threats, such as entrapment, extortion, harassment, and unauthorised access to devices. The guide then links to the tools and tactics which can help LGBTI persons to stay safe.

The guide includes all the existing chapters of our Security in-a-Box toolkit (created in collaboration with Frontline Defenders), as well as testimonies of human rights defenders from the community, examples and accounts of attacks, and additional chapters on Risk Analysis and Safer Use of Internet Cafes and LGBTI dating sites.