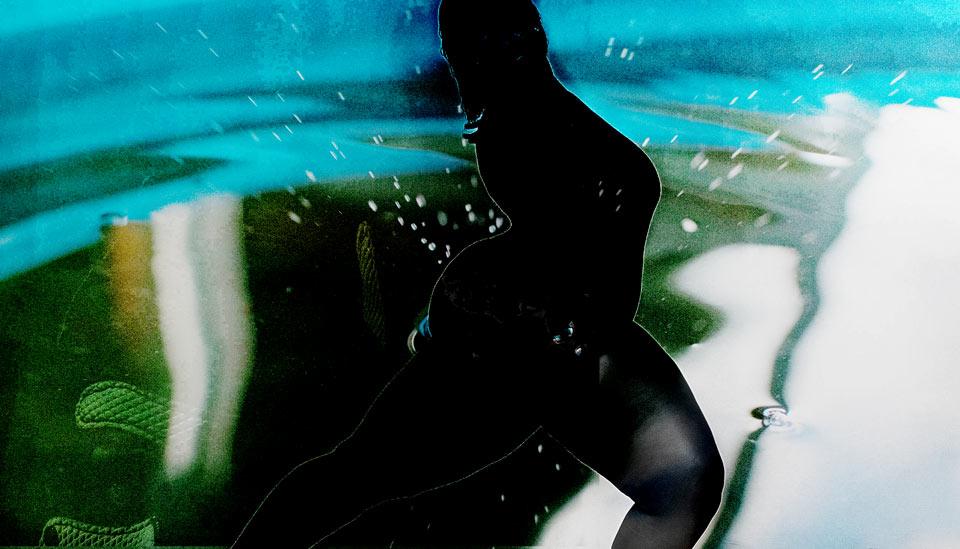 "Art can move us towards Black queer futures. Art can aid in liberating our personhoods."
Darnell L. Moore.
I believe the same to be true when it comes to storytelling, particularly stories told from queer lenses.
I'm not limiting queer to sexual orientations or identities. I mean it in the different ways that we "transgress"; the different ways that we experience, understand and define sex, pleasure, intimacy and love. How we relate to one another. How we reimagine and redefine freedoms. The different ways we "transgress" to take hold of ourselves and cultivate personhoods.
I've lost count of the number of times the night has run away with me while I've taken refuge under my duvet, with my eyes glued to my phone screen, as I run off into stories told by queer people giving a view of life from their standpoint. Through their stories, I've found myself feeling like a fairy freed from a jar and let off to fly into herself. I've located, collected and made sense of different parts of myself through other people's stories and telling my own.
I've located, collected and made sense of different parts of myself through other people's stories and telling my own.
Stories shared online have been a compass for this fairy. As a way of understanding and owning my sexual identity Queer: Irie for the Straight Gyal prompted me to try, the identifier, queer on for size. Through different stories, I've felt akin to people who, like myself, have self-medicated with and used sex as an escape. In Exploring Women's Relationship With Porn I found relief and the space to let go of my discomfort with enjoying porn. After reading 'Take a peek': The pull of watching others have sex I exhaled, and released countless years of shame, after finding a fellow voyeur. My seeds of courage to explore my own kinks further were sowed by Tshegofatso Senne's article Confessions of a sub. And, The Wildness Ep 6: Polyamory 101, was caring with my "introduction" to polyamory. What has been availed to me on the internet has helped me see myself better and in different ways.
Think about it… How much have you learnt through other people's stories? Have you also come to know, understand and make sense of the world through stories? Your own as well as other people's. 
Every part of life, the world too, is storied. Stories are the thread that hold histories and truths together. Stories are at the core of myth-making. Everything that we know is part of multiple crisscrossing relational storylines that we raise and those that we have no power in raising. Through stories and storytelling, we make sense of our identities, we engage in processes of meaning-making, we take part in queer-world making and locate ourselves in those queer worlds. We find ourselves. We gather ourselves. We leave parts of ourselves behind. And, we find our people.
Every part of life, the world too, is storied . Stories are the thread that hold histories and truths together.
As a world without borders, the internet has and continues to allow me access to and into circles that I haven't previously been exposed to in my everyday life. A lot of what I was taught in a heteronormative and heteropatriarchal world was religiously presented as black and white. You're either gay, lesbian, or bisexual. You're either a man or a woman. You're monogamous or unfaithful. If we are to rationalize polygamy, then it's only justifiable for men. When advice about sex, for pleasure or safety, was available the go-to tips were generally heteronormative. When it comes to how I was taught to speak and think about having sex and sexual pleasure the options, even in their variety, were limited. Watching people have sex in real time, having wax dripped on your body, being restricted, group sex, being bitten and called names were considered freakish.
For those of us who have taken light from people's stories and shared our own, the domino effect of the actuality of those stories isn't just gratifying. It's necessary, particularly, for Black queer people who aren't accustomed to seeing people like them. It's imperative that we see representations of ourselves as the warm bodied, beautifully complex and multidimensional people we are. Those stories give us visibility. For some of us, they give us a license to be ourselves. They say "yes, it's ok to reimagine and to shape your own life. It's ok to be."
In Reclaiming Intersex Nthabiseng Mokoena said "we need autonomy, integrity, and respect. We need to get rid of the isolation and erasure. We need to be [seen as] people as well…" This statement was made in a conversation about intersex people. To my understanding, this is generally their motivation for creating films, telling stories and having the two come from a subjective standpoint. Like many other Black queer people whose work I have grown to love, they have religiously stressed the importance of people, who have a history of being marginalized, taking charge of telling their own stories.
When we tell our own stories, we foster visibility. We wipe out myths. We don't just tell stories, we make connections with people through those stories. When Afro-Awesome broke down their appreciation for voyeurism and presented it as an aphrodisiac as "normal" as foreplay. A lot of my comfort came from the fact that it was coming from a Black queer person.
The visibility that comes from different people telling stories, queering and disrupting views of the world, is a celebration of plurality. Using stories, intentionally and unintentionally, to counter erasure, to write and rewrite queer realities lends a hand to shifting social consciousness. And, when done properly it offers people a better understanding of other people's experiences and what occupying the world means for them. Storytellers like FAKA, Maneo Mohale, Qondiswa James, Ibokwe, Koleka Putuma, Lady Lighthouse, Tshegofatso Senne, Amanda Hodgeson, Bev Ditsie, Tiffany Mugo, Siya Khumalo, Kim Windvogel, Denver Breda, Sheriff Mothopheng, Funeka Soldaat, Nthabiseng Mokwena, Oyama Mbopa, Joylin Phillips, Soli Philander, Thozama Nina, Christy van Zyl, Danai Moputsa, Nosipho Vidima and Sizakele Phohleli religiously give their creativity and love to the labour of giving rise to queer visibility. 
Through their stories, hidden truths come to the surface. In a world where people often feel lonely although there are many of us, stories can shrink that isolation. Stories help us see ourselves and help the world see us. They create worlds where we can ideate our existence, our own brands of pleasure, intimacy, sex, freedoms, agency, relationships, and love on our own terms. They challenge us to take flight and escape whatever jars hold us captive. And, by making these "transgressions" visible online we find ourselves and our people.
By making these "transgressions" visible online we find ourselves and our people.