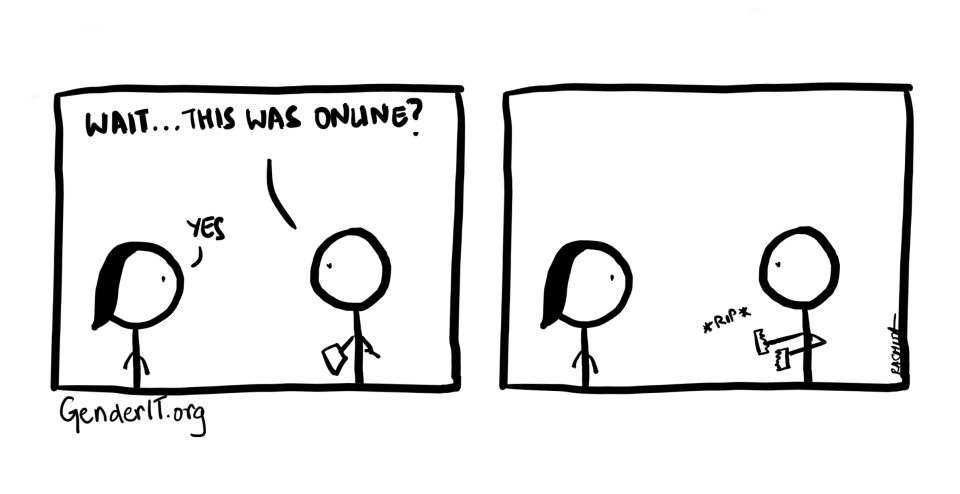 Sanitary Panels is an ironic yet hard hitting series where social commentary masquerades as humour and makes us rethink many of our assumptions. This comic explores aspects of gender and technology including discrimination faced by women in STEM (science, technology, engineering, mathematics) education and careers.
In this comic Sanitary Panels looks at how police and society react when women complain of threats, harassment and violence online.
Image description
Title: Police Station
First panel
Woman: Officer, a man threatened to rape me.
Second panel
Officer: Ok give me details. Let me file a report.
Third panel
Woman: So he sent me around 30 tweets and said he knew where I lived ...
Fourth panel
Officer: Wait ...this was online?
Fifth panel
Officer rips report
Sixth panel
Officer: Stop wasting my time