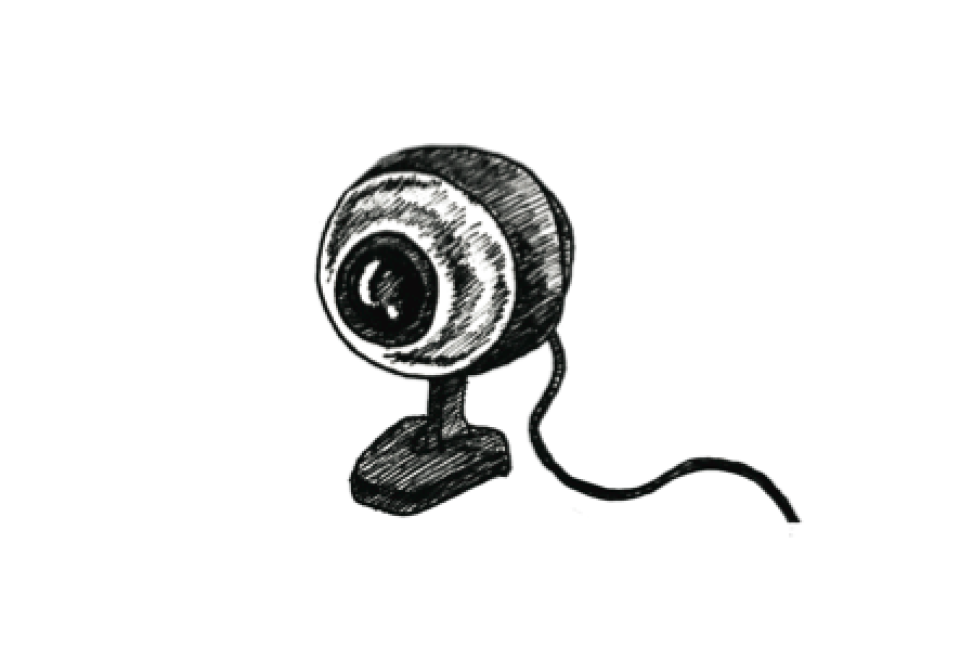 The Philippines was one of seven countries covered by APC's research project "End violence: Women's rights and safety online". The research in the Philippines was done in association with the Foundation for Media Alternatives (FMA), which focuses on the use of communications media for democratisation and popular empowerment. The report, which you can find here, uses three in depth case studies to assess legal instruments, corporate policies, and women's and children's access to justice.
Here, writer Syar S. Alia speaks to FMA's programme coordinator for gender and ICT, Lisa S. Garcia, to take a closer look at the research findings.
Syar S. Alia: What are some misconceptions that still exist around technology-related violence against women (VAW)?
Lisa S. Garcia: The sad thing is some people don't realise that technology-related violence is very real, even though it is happening virtually. Content spreads fast; you can cover large distances, you can damage a person's reputation. But sometimes people think that it is normal to be abused online, and it is okay because they are not physically hurt.
The good thing is that now there is more recognition, awareness and concern amongst individuals that the risks are real. I was in a forum where participants were sharing about the cyber bullying their children experienced and what should be done about it. When you start talking to people about these issues, they recognise that they or someone they know has gone through the same thing and they start realising that virtual non-physical violence or harm is still very real.
SSA: For Ruby [one of the women in the case studies], anonymity made it difficult to catch the perpetrators. With the rise of technology-related VAW, is anonymity becoming more dangerous?
LSG: In her case, they were unable to identify the perpetrators who originally uploaded the video. The sex video appeared on a porn site and the authorities were able to trace the owners, but the owners of the website said that they merely received the video attached in an anonymous email.
When you talk about anonymity, it has its pros and cons. When you're doing something bad online, the cloak of anonymity makes you think you're invisible and that people can't trace you. But at the same time, for some marginalised groups, anonymity gives them a sense of safety. For example, some LGBT groups in Brunei wanted to reach out to other similar groups, but did not want to risk exposing themselves. They were able to do this by setting up a Facebook page using a different name that didn't identify them as LGBT. So in this way, there are clearly two sides to anonymity.
SSA: Both Ruby's and Martha's cases are considered quite high profile because they're public figures. Does that mean that there's an absence of other cases being reported and talked about in the media?
LSG: There are also other cases, but it's more difficult to get in touch with those people. It was also one of the criteria for the research that if we couldn't interview the survivor, there should be enough other materials to develop a case. Ruby's was a highly publicised case that really highlighted cases similar to this. She was one of the first who admitted to having her video being shared online. There have been other cases, even of other celebrities, but they just keep quiet and let things die down. Because of Ruby's case, a new law was evolved: the Anti-Photo and Video Voyeurism Act.
SSA: So the Act was a direct outcome of Ruby's case?
LSG: We like to think so, yes. The Act already existed at the time of Ruby's case, but it was not yet a law, as laws in the Philippines can take years before they are passed – especially those related to women. I don't think women complaining about cases of technology-related VAW are really given their due by the government, who I think are more concerned about technology facilitating economic growth. This much-reported case gave voice to the violence and many abuses women face online, so we would like to think that because of Ruby's case – and because she appeared before a congressional hearing – it hastened the passage of the law.
And when Martha's case happened, she was able to invoke the Act and win her case. Ruby's case happened in 2009 when the only law available to her was the Anti-Violence Against Women and Their Children Act – and that was why she lost. Her lawyers argued that she suffered emotional abuse and anxiety because of the uploading of the video, but they couldn't prove who uploaded the video. With Martha, her lawyer could use the Anti-Photo and Video Voyeurism Act to go after those that were trying to spread the video, so then they started taking down the content.
SSA: Ruby and Martha were vilified for going public with their stories. How does this kind of cultural response affect how society views technology-related VAW?
LSG: It's not just about how society looks at technology-related VAW; it's how society looks at women. Women need to be "well-behaved", and if you do not conform to the standards that are set, you're a woman of ill repute.
In Ruby's case, hers was just one of the many sex videos that were released involving her ex-boyfriend. There were [videos of] others – I think five of them, one of whom was also an actress. When that video was shared online, [the woman involved] chose not to say anything about the case. And when people were talking about what happened, they said it was good that she had kept mum. There was this sense of "that's how women should be" – unlike Ruby, who started talking and complaining about what happened to her. Some people even blamed Ruby and not her ex-boyfriend for the video.
SSA: The third case is vastly different as it involves child pornography operations in Cordova. How do we understand justice when the perpetrators are often parents exploiting their own children?
LSG: When it's your parents who are the ones operating the "business", how do you report them to the police? How do you tell them, "Hey, what you're doing is wrong and I would not like to do what you're telling me to do"? There are parents who turn a blind eye to what their children are doing because it gives them food to eat. So it's really complicated. And of course those cases where there have been arrests have meant separating the child from the parent, and if you're a child, you look up to your parents as somebody who will protect and guide you. Yet once they're arrested, then what does that say? That there is something wrong.
I followed up on this case recently and groups still working in Cordova said that even though the local government is trying to do something about it, these activities are still going on. Meanwhile, the children whose parents have been arrested are under the custody of the government and undergoing psychological support. There are also legal support groups that are trying to help them. But we don't really know what justice means for them; we were not able to talk to the children, as there were too many other groups interviewing them during that time.
SSA: As you said, a lot of these families turn to child porn because they need the money. So then the need for change is on many levels: societal, legal and economic.
LSG: The issue of poverty really plays a big role here. We classify our communities into five classes, with fifth being the lowest. Cordova is a fifth-class municipality. It's a small coastal town, with the men working mainly as fishermen and their wives selling the catch of the day – if there is any. Other sources of income are carving stones from the quarry or ferrying people in tricycles. When the fathers are out fishing and the mothers are at the market, the children are left in the care of neighbours or relatives, where sometimes they also get abused.
So you really have to do something about the system and the economy. Children are often not given the right to education and their opportunities are limited. If there's no job to offer them, then how can you tell them not to go into cyber pornography? Sometimes even if there are jobs available, once they have started earning lots of money doing porn, it can be hard to tell them to go in for other work that is maybe more difficult.
SSA: The FMA report states that companies don't monitor how their services are used, which makes it difficult to catch perpetrators. However, monitoring services could mean invading the privacy of their users and other parties. How do we negotiate this tension, and as advocates, what do FMA feel is the best way to do this?
LSG: Most local telcos have terms and services that are very general. If they know that their services are being used in an illegal or improper way, and it's even been reported to the media, then they're supposed to do something about it. In the Cordova case, they were supposed to do some monitoring – which didn't happen
But then as you were saying – do we want them really to monitor our content? We want to protect our privacy and we don't want them to use our content, so what we're looking at doing is talking to companies and telling them about the findings of the research and what they can do to help. Perhaps they can come up with standards or guidelines to help users, because the onus is always on the user – you're using and paying for these services, and yet you bear the burden if something happens to you.
I'm not really sure if there are grievance committees for when there is a report of technology-related violence. I know that they have bigger teams handling complaints, but there are no transparency reports coming out about this. These big telcos always claim to be committed to their corporate social responsibility, so why not go a notch further and do something about issues like these?
SSA: What are the next steps for the research in the Philippines?
LSG: With the research, we're disseminating information in different spaces and we have published a summarised version that we're distributing to partners. The Philippine Commission of Women has also invited us to attend a consultation with the government and other organisations in June, where they'll review the ASEAN Regional Plan of Action on the Elimination of Violence Against Women. Whenever they invite us to dialogues, such as discussions concerning CEDAW reports, we always bring up the issue of technology-related violence against women. Then of course we continue our networking and partnerships with various organisations to take the work forward.
To read more on the research findings click here
This research is part of the APC "End violence: Women's rights and safety online" project funded by the Dutch Ministry of Foreign Affairs (DGIS).