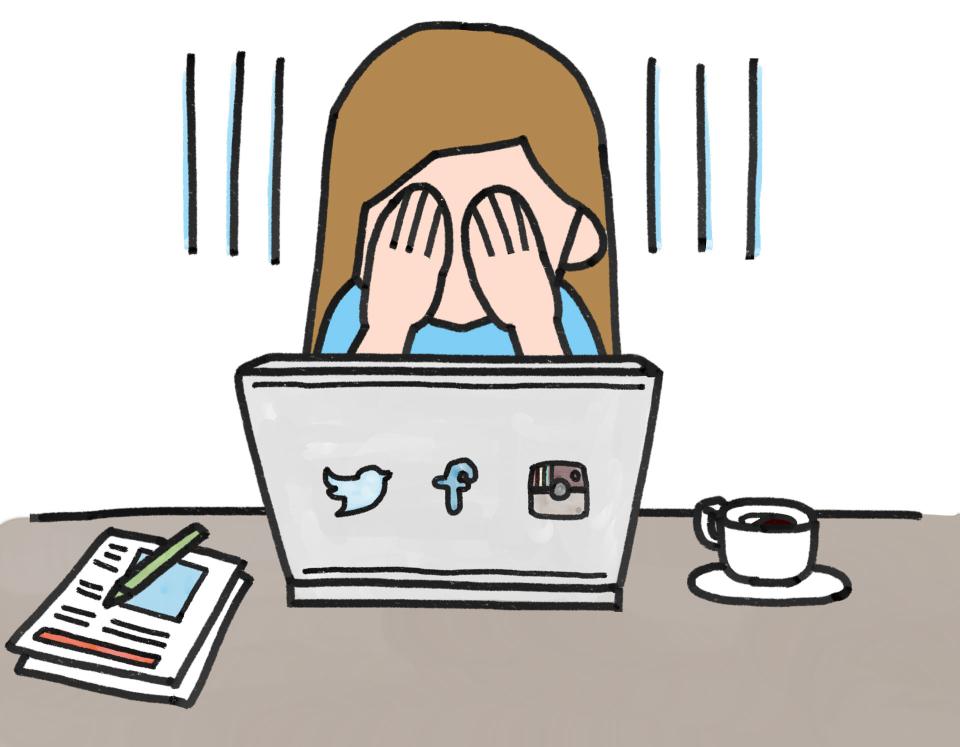 The internet has provided the Philippines with a vital space to connect, build communities, shares resources as well as knowledge. In fact, Filipinos became the top social media users in the world for the last three years. The Philippines also ranked sixth in countries with the largest number of active Facebook users–67 million. This innovation, however, has also turned into a space to perpetuate technology-facilitated violence – predominantly directed at women.
Technology-facilitated violence is a form of controlling behavior that involves the use of technology as a means to coerce, stalk or harass another person – Safe Steps
Violence online, including cyberbullying have been under-reported or ignored. To get a grasp of the cyberbullying situation in the Philippines, an independent body conducted an informal survey in 2012. The result of the survey showed that girls are more susceptible to cyberbullying, irrespective of their age. Filipino cyberbullies used, edited and morphed images. Private videos were also used to harass the victims. Cyber harassment also happened by stealing the victim's online identity. Facebook was the primary platform of bullies, followed by text message and blogs.  The survey also showed that people were bullied because of their unpopular opinions.
In 2012, The Cybercrime Prevention Act of 2012, was approved and officially recorded as Republic Act No. 10175. In the following year, another Republic Act on Anti-Bullying was passed, which covers cyberbullying in schools.
However, according to a study by the PNP Anti-Cybercrime Group (ACG), online harassment has taken root in the country. It was reported that cases related to online harassment rose from 53 cases in 2013 to 800 cases in 2016 – a 70% increase. On the other hand, the ACG also mentioned that cases of cyberbullying in 2016 have increased by 70.74 from 2015. A majority of the cases involved online libel – 498 such cases, an increase of 60.12 % compared to the previous year's 311 cases. Next is online threats which increased by 96.22 %, 106 cases (2015) to 2018 last year(2017). Cases of unjust vexation spiked by 39.39 %, from 33 (2015) to 46 last year(2017).
It was reported that cases related to online harassment rose from 53 cases in 2013, to 800 cases in 2016 – a 70% increase.
Foundation for Media Alternatives (FMA) mapped one hundred sixty cases of online gender-based violence in the Philippines from 2012 to mid-September 2016. Cases mapped out include online harassment; cyberbullying; digital stalking; monitoring and tracking; identity theft (including deleting, changing and faking personal information); sexual (verbal) assault, threats and abusive comments; and uploading of photos and videos (often of an intimate nature) without consent. Findings of the mapping showed that majority of the reported cases (53%) were perpetrated by someone known to the VAW survivor, Facebook (50%) and mobile phones (39%) are the platforms where most violations occurred, 60% reported having their email or social networking account compromised or taken over by someone else without permission (i.e., unauthorized photo and video sharing, changing of personal information), 81% reported cases of repeated harassment, cyber stalking, monitoring and tracking, 37% reported having received threats of violence, blackmailing and abusive comments and almost 3 in 4 women (73%) aged 18-30 years old and below are more likely to experience online violence.
Given that the Philippines has adapted to a digital environment most amongst Asian countries, it's worthwhile to look at how the Philippines as a democratic country has chosen to resolve online violence.
What Has Been Done So Far?
There are a number of laws and policies enacted to address the threats and challenges of the internet and to protect human rights online. These laws, among others, include the Anti-Bullying Act of 2013 (RA 10267), the Data Privacy Act of 2012 (RA 10173), the Cybercrime Prevention Act of 2012 (RA 10175), and the Expanded Anti-Trafficking in Persons Act of 2012 (RA 10364), the E-Commerce Act of 2000 (RA 8792), the Anti-Child Pornography Act of 2009 (RA 9775) and the Anti-Photo and Video Voyeurism Act of 2009 (RA 9995).
The Cybercrime Prevention Act of 2012
From CY 2003 up to CY 2012, a total of 2,778 cybercrime related offences was recorded by the PNP.[1] In 2012, the Cybercrime Prevention Act of 2012 was approved. This law defines and punishes certain acts, generally classified as: (1) Offenses against the confidentiality, integrity and availability of computer data and systems; (2) Computer-related Offenses; and (3) Content-related Offenses. Among these offences include cybersquatting, cybersex, child pornography, identity theft, illegal access to data and online libel. However, this Act was criticized for its provision on criminalising libel, which is perceived to be a curtailment in freedom of expression. Fifteen organisations filed cases questioning the constitutionality of the law. The law was suspended until September 2014 when the Supreme Court of the Philippines ruled that 5 of the law decision was constitutional and that sections 4-C-3, 7, 12 and 19 were unconstitutional.
Fifteen organisations filed cases questioning the constitutionality of the law because it criminalised libel.
However, the commentaries and criticism against this law continued.  It took three years before the Implementing Rules and Regulations (IRR) of the law were signed.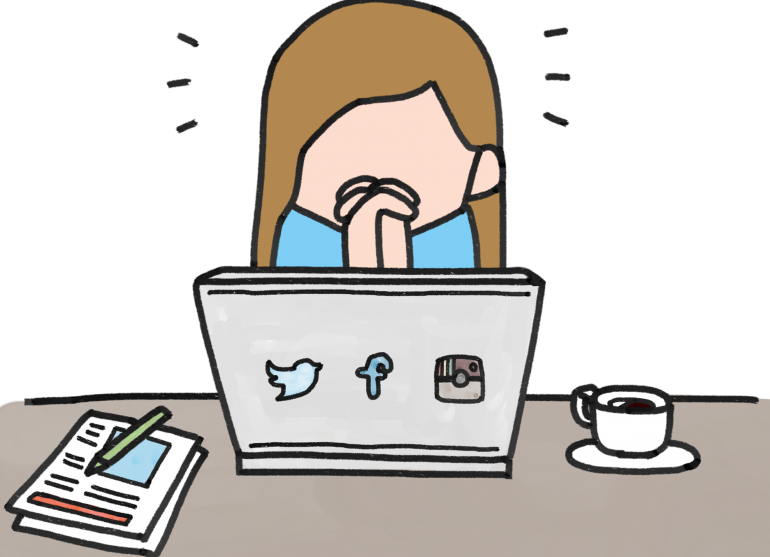 The Philippines Anti-Bullying Act (2013)
The "Anti-Bullying Act of 2013", or Republic Act 10267, defines the act of bullying as "any severe or repeated use by one or more students of a written, verbal or electronic expression, or a physical act or gesture, or any combination thereof" that is "directed at another student." Furthermore, such use must have the effect of "actually causing or placing the latter in reasonable fear of physical or emotional harm or damage to his property; creating a hostile environment at school for the other student; infringing on the rights of the other student at school; or materially and substantially disrupting the education process or the orderly operation of a school."
RA 10267 covers cyberbullying and defines it as any bullying done through the use of technology or any electronic means. The term also includes any conduct resulting to harassment, intimidation, or humiliation, through the use of other forms of technology, such as, but not limited to texting, email, instant messaging, chatting, internet, social media, online games, or other platforms or formats.
The term also includes any conduct resulting to harassment, intimidation, or humiliation, through the use of other forms of technology, such as, but not limited to texting, email, instant messaging, chatting, internet, social media, online games, or other platforms or formats.
While the Anti-Bullying Act provided for a crucial mechanism for legal redress for victims of bullying of children in school, cyberbullying in the Philippines had evolved to different forms. These forms of cyberbullying including cyber baiting and cyber-lynching and these are not covered in the law. Hence, there are some loopholes including:
i).  The law only addresses student-student bullying. For instance, a teacher who bullies a student in social media, on account of grades or class performance, social standing or gender may not be held liable under this law.
ii) The law does not cover cyber baiting. Cyber baiting is a form of cyberbullying (cyber harassment for adults).
iii). Cyber-lynching is the takedown of a person or people by a group of other people through social media.
During the presidential election campaign period in 2016, an anti-Duterte voter was bullied online particularly on social media. A climate action advocate, Renee Juliene Karunungan campaigned against Duterte on Facebook and received hate messages and comments including threats of rape. In response, they filed a total of 34 complaints against some of the social media users. As to date, there is no update on the progress of the case. According to PNP-ACG Assistant Chief PSupt Jay Guillermo, cases like this are not easy to resolve because of the difficulty in gathering evidence without the help of Telco and Internet Service Providers. It was in 2016 that online libel was the top complaint of Filipino netizens. It was also the year when heated political debates happened in social media.
 In 2013, a prominent senator – Nancy Binay was heavily trolled online during the election period.  Following her online ridicule, Senator Nancy Binay drafted a bill that sought to safeguard victims of cyberbullying and other forms of online violence from further harm against their perpetrators.
In 2015, a lawmaker and former Budget Secretary authored the House Bill 5718 entitled "An Act defining and penalizing the crime of cyber-bullying" or the "Anti Cyber-Bullying Act of 2015." This specific law covering cyberbullying is still pending in Congress till date.
In 2016, Senator Hontiveros filed the Anti-Gender-Based Electronic Violence Bill, or Senate Bill No. 1251. It aims to hold those responsible for misogynistic and homophobic attacks on social media, and the punishment includes imprisonment between 5 to 10 years and fine of ₱100,000 to ₱500,000. Until now it is still pending at the committee level.
Meanwhile, victims of cyber-bullying still have other remedies under the current laws like the Cybercrime Prevention Act of 2012 and Anti-Bullying Act of 2013.
More To Be Done
The existing laws are not without flaws. The forms of technology-facilitated violence are becoming complicated with more women and other gender identities and expressions are also vulnerable.
The Philippines has made great strides in efforts to strengthen and implement laws that promote respect, protect and fulfil women's rights online. But laws are not enough. More still needs to be done though with regard to capacity building with the various arms of government and other stakeholders.
Concerted efforts will therefore be fundamental in ensuring a safe online space for women, capable of promoting their participation in discourses, and human rights as stipulated in Article 19 of the Universal Declaration on Human Rights.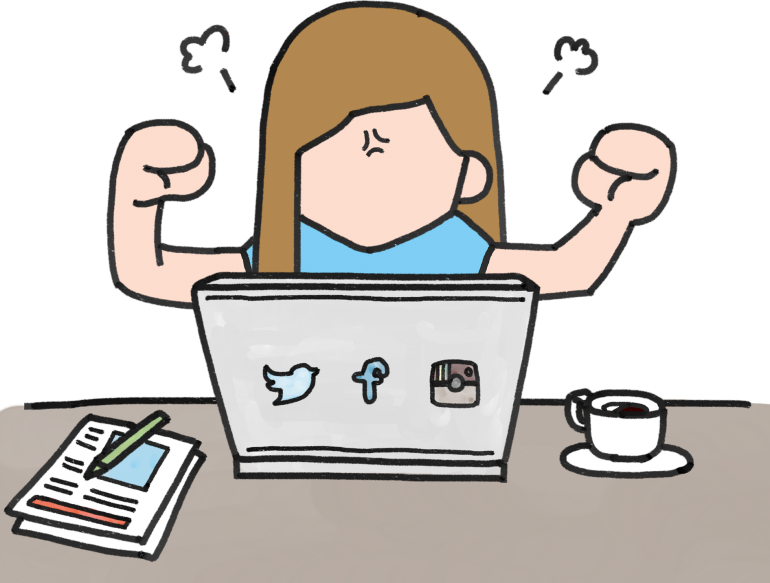 Footnotes
[1] Country Report On Cybercrime: The Philippines, Police Senior Superintendent Gilbert C. Sosa, PESE, EnCE, MCSE. 2013