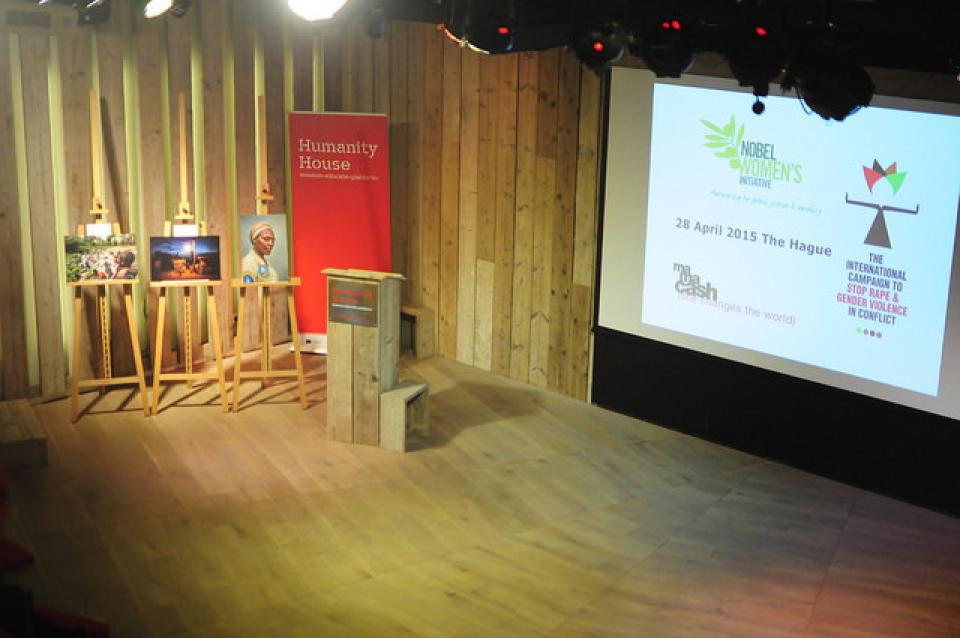 A weekend in the Hague, in the average Balkans person mind is about crimes against humanity and International tribunal. However, this time it was about women's human rights defenders and I had the privilege to attend and contribute by providing a workshop with Daysi Flores from Jass on Digital Security.
Women's human rights defenders use technology to document, communicate, generate changes, but at the same time technology is used to bully and abuse themselves, the Defenders. Army of trolls flood personal profiles of defenders on social media profiles with threats, offenses and aggressive counter campaigns. Government agencies, narco-mafia and religious extremists spy defenders, hunt them and – execute them.
That's why understanding digital security is part of the 'job'. Acknowledging the existing interconnectedness, being aware of the continuous and contiguous profiling done by corporations and their acquaintances and knowing the logics behind surveillance agendas and how are they being managed, globally and locally is crucial and urgent.
A long April weekend was inspired by Nobel women laureate Shirin Ebadi (Iran) , Mairead Maguire (Northern Ireland), Leymah Gbowee (Liberia) and Jody Williams (USA). A group of 120 women, human rights defenders, from many parts of the world, with many different roles and knowledge, convened to share with each other but also to reflect, denounce and call for a better world.
The place where we stayed was a nice castle in the countryside, a place of tranquillity and beauty, specially soothing for many defenders coming from place of wars, conflicts, discrimination and injustice.
For me this conference will remain entrenched with Sabeen Mahmud, the Pakistani human right defender assassinated in Karachi in the night of the 25th after hosting a public discussion on Balochistan, one of the taboo theme of Pakistan.
That day, waking up in the Netherlands, first thing in the morning, I checked my Twitter stream in a shared hotel room. I came to realize than Sabeen Mahmud had been assassinated. A single twitter line and I was completely knocked out. I was not one of her close friends. I met her once in Islamabad during some event. She was talking about her counter campaign to the religious fundamentalists campaign "say no to Valentine's Day". Her slogan was "Pyaar hone dein", or translated "Let there be love". She knew about the importance of reversing stereotypes, she understood all of the risks. Two years later she is shot dead.
Defending the Defenders paid tribute to Sabeen Mahmud with a standing ovation for her immense courage.
That morning, the first panel was about strategies for self-protection for women's human right activists; most of all to continue to be the sting of a society, and the mirror of its shame and its beauty at the same time. Sabeen once said: "Fear is just a line in your head. You can choose what side of that line you want to be on… but you can't let fear control you."
See, right because of that line of fear, we have to raise our voices against the hypocrisy of western democracies such as Canada and its centennial denial of indigenous peoples right to a dignified life and creation of their own community database of Missing And Murdered Indigenous Women, because that line of fear, we must support Bina passionate questioning of the largest Asia democracy, India, for the hidden and forgotten war of Manipur, and last but not least celebrate with Christine the women's walk for peace in Korea, which will pass trough the world's largest mine field situated between North and South Korea with about a million landmine placed along the DMZ.
Because we are who we are, we believe in ourselves, we make choices and those choices are the ones making our lives. I used my right to draw a line between my angry self and the Twitter stream I was gazing at. I knew we can find everything there, trolls, pledges, and all of the information and news about Sabeens murder, done using her twitter handle and hitting her account without having her there anymore to respond.
Image source: One World Platform