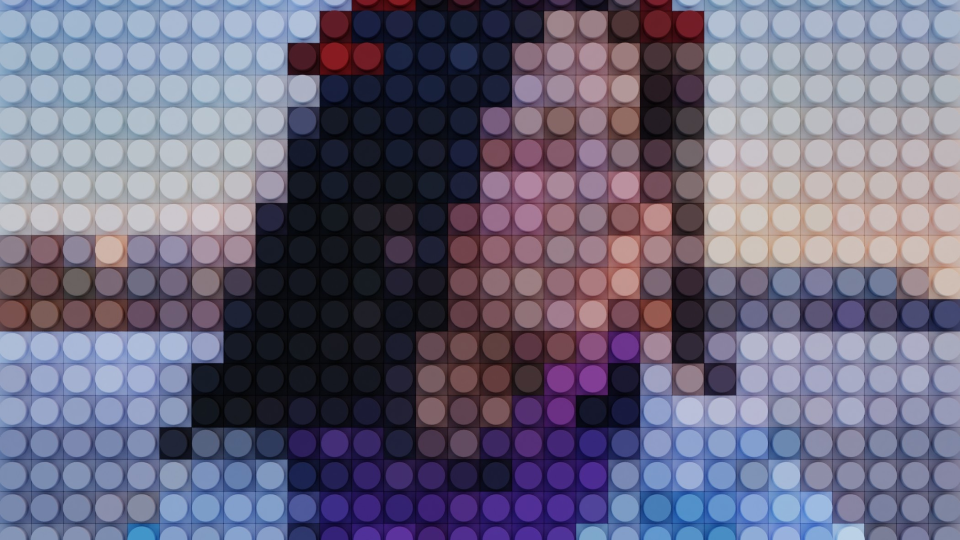 When I applied for a new Computerised National ID Card (CNIC) in early 2023, my partner received a message from the National Database Registration Authority (NADRA) informing him that I had designated him as the head of the family for the application of the new card. This happened without my knowledge or consent. I tweeted about it expressing my disapproval of this deeply chauvinistic development that automatically appointed my husband as the head of my family. The tweet got a lot of attention, including from the then-Chairman NADRA, Tariq Malik, who stated in his tweet that the policy relating to declaration of 'head of family' was not gender specific and was a 'self reported event'. The response was not only misinformed but also pointed towards the supremely patriarchal and worrying practice that was done, at least in my case, without my permission. It transferred my supposed 'ownership' from my father to my husband once I updated my marital status on legal documents, assuming that I'm an object that must be owned by a man associated with me. 
While I had the awareness of questioning the message that my partner received, most women don't, which leads to the systemic erasure of their autonomy over their identity. There is a markedly stark difference between the intention of a state-level policy and the impact it will have in a heavily patriarchal society. The onus here continues to be on the machinery that churns out such administrative parameters based on a singular lens and does not take into account the multiplicity and complexity of its impact.
As a core identity document, the CNIC is the gateway to accessing virtually any vital service in Pakistan, be it formal banking channels, creation of a driver's licence, admission into any educational institute or workplace, or travelling domestically and internationally, among everything else. Basically, it is what separates you from being cast off as an alien. But the state policies don't make it easy to access or maintain this identity document for over 220 million citizens; more so for those living on the margins, like women and refugees.
Exclusion by design
Alena, a resident of Faisalabad in the province of Punjab, went to the passport office to renew her documentation. She pointed out an error in the data being entered that identified her as "single" when she was in fact married. The staff member told her that her passport renewal application cannot be processed until she changed her CNIC to reflect her husband's name on the document instead of her father's. Alena had already gone through the process of registering her marriage in the official records as the post-marriage processes necessitate, and her file with NADRA had been updated to indicate the same. Despite not having encountered any resistance at the main national biometric database office, she was told by the staff member and the Additional Director at the Passport office that their mandate required her to bring in the 'correct' documentation.
Alena was refused the renewal of her passport unless she adds her husband's name on her national ID card, removing her father's.
Alena took to Twitter to share her plight and received responses from a few officials including the Directorate General Immigration and Passport (DGIP)'s official Twitter account, Minister of Special Developments and Initiatives Ahsan Iqbal, and Head of Prime Minister's Special Reforms Unit Salman Sufi, once her thread gained considerable attention from other users. In the three months since, she has been assured of a policy change that has yet to come to fruition and appears to be in process at the Interior Ministry, as per the responses from the DGIP Twitter account. Alena has not been able to renew her passport since.
Proving Children's Legitimacy For Citizenship
The impact of such national policies, which can only be categorised as either regressive or impetuous, have a much larger impact when children are involved in the equation.
Irha, a single mother whose child was born after her separation from her then-husband, shares, "My daughter's birth certificate was easily made, but the real document that carries weight is a Smart Card. When I went to get that registered, NADRA's attitude was horrible, the staff is not at all trained."
She says that the staff at the NADRA office questioned the paternity of her child, insinuating that she was trying to get documentation to legitimise a child born out of wedlock, as her marriage had not been registered in their database.
"That is when I realised just the nikkahnama (Islamic marriage contract) record is not enough, the marriage has to be notified to the authorities as well." 
The marriage was so short-lived that they never got around to getting the registration done, leading to this reaction from NADRA employees who refused point blank to register or process the child's details. Irha describes this as a particularly traumatic experience, which, given the readily shame-inflicting attitude of a society steeped in misogyny, more than makes sense.
Irha's application to get her minor daughter's juvenile card was refused because her short-lived marriage was never registered with the national database authority. The employees at the registration authority accused her of trying to legitimise a child born out of wedlock.
The NADRA website states that for the application of a Juvenile Card (also known as a minor's Smart Card), 'Child's parents or blood relative holding a valid National Identity Card (NIC) is required to be physically present for providing the biometrics.'
The employees at the Faisalabad branch of the national database where Irha went, seem to be operating in open defiance of the Authority's regulations, and creating policies on an ad hoc and arbitrary basis, seemingly spurred on by a vividly regressive mindset. 
As per the 2022 NADRA Rules s.13 titled 'power to refuse registration or issuance of card', 'any person…may be refused registration…if in the opinion of the Authority (where the authority is NADRA) registration or issuance of a card is prejudicial to the sovereignty, integrity, security or defense of Pakistan..maintenance of law and order..or to the public interest.' 
How is it then that NADRA can deny identity documents to women or a child who pose no threat to the country's security or law and order, by not changing their legal documents to reflect their husband's name, or attempt to get their child a Smart Card while single parenting?
All Guardians of Women
Rabia, a woman in her 30s who lost her husband a few years prior, talks of the complications attached with getting property settlement matters sorted out after his demise. Upon checking with NADRA, she found out that her late husband's Family Registration Certificate (FRC) did not show her as his second spouse, even though her CNIC reflected just that. This muddied the already murky waters of the legal process attached to this saga.
A few years before this, when she and her husband went to get their passport renewed, Rabia recollects being told that she could not get approval for one unless either of her parents could come in to verify that she was doing so with their consent. As someone well in the age of majority and married as well, this caused considerable anguish and even after much debate with the on-duty staff, she could finally only access the document necessary for international travel once her elderly mother came in to demonstrate her consent. Rabia questioned the sanity of such a policy, asking what would the Passport authority expect her to do if, like her father, her mother had also passed on? 
Rabia was refused passport renewal unless one of her parents comes to verify that she was applying for the document with their consent.
Many girls would try and get their passports without their family's knowledge and that the office had to face the flak if or when they ran away – this was the basis given by the passport office staff to Rabia, behind this particular policy.
Policing an entire gender of citizens that walks in through their doors for wanting something as basic as a passport hardly seems to be the mandate for a government institution. The privacy of home - and by virtue of that - your person, is guaranteed under Article 14 of the Constitution of Pakistan. Once you have achieved the age of majority i.e. 18 and can give consent or be party to a contract, the bond between you and the state is direct and one not requiring parents or guardians to extend any kind of permission.
Complicating Established Policies
Mehr Bano, a lawyer, ended up having to resort to sending legal notices following her interaction with the DGIP offices when the passport office refused to issue her child's passport unless she added her husband's name on her CNIC to confirm that she was in fact married to the child's father.
Terming it as a 'stupid' response, she says she answered by saying that her FRC reflected who her spouse and the father of her child was, but this was met with no coherent response. She also made repeated requests to see the official document where this policy was stated, to no avail. For Pakistan that insists on imposing Islamic values and attempts to incorporate those values in its laws and regulations, the policy requiring women to take husband's name as their last name after marriage is very much/very clearly not supported by Islam, which emphasises that women can choose to keep their father's name. It is important to highlight that in 2021, Pakistan repealed its policy that required women to have their husband's name on their CNIC, replacing their father's. Under the new policy, a woman can choose to keep her father's name on official documents after marriage, while changing her marital status. It was only after Mehr Bano sent legal notices to all passport office branches she visited that she received a call a few days later informing her that the special request for her daughter's passport had been approved and it would be available after printing.
Mehr Bano was refused passport for her daughter unless she adds her husband's name on her national ID card to confirm that she was in fact married to the child's father.
The status quo remains despondent despite this small victory. How many women, both cis and trans, are accessing these citizenship services with the full knowledge of their rights? How many of them, barring actual lawyers like Mehr Bano, know of an alternate recourse?
Case in point is Zubeida, a Christian woman from Lahore, who has run from pillar to post trying to get her children a shot at getting an education. The hiccup? The absence of the bay-form (Form B) – a civil registration certificate issued by NADRA for children under the age of 18.
Denial of Right to Education
Zubeida's daughter and son, both under seven years of age, have been denied a chance at the universal birthright of education and one that is guaranteed as the responsibility of the state under the country's constitution, because their father – Zubeida's estranged husband – refuses to get their birth registered with the Authority.
All three NADRA offices she has taken her plea to have given her the same response: the father needs to come in to get the minors registered officially in the database, and barring his interest in doing so, there is nothing they can do to help ease her plight.
These children have so far been deprived of any formal learning because the parent the state chooses to give this much power to, is himself choosing to be incredibly selfish. In a country where early education rates are already abysmally low , for access to be denied simply on a whim and for it to be backed by archaic policies speaks to the depths at which the problem is institutionally pervasive.
Zubeida's children are denied right to education because only her estranged husband can register them with the national database authority, making it impossible for Zubeida to acquire their birth certificates that are mandatory to secure admissions in schools.
Patriarchy truly is an institution, one that operates insidiously and appears to have the Pakistani society completely in its clutches. Not only are state policies reflective of this menace, the overall lack of transparency in administering public facing services also highlights what little worth is attached to egalitarian access to citizenship rights.
Policy Reforms
The prime recommendation for a situation like this can be encapsulated into one word: inclusion. When the echelons at which decisions are made for public interest are not reflective of the communities of people that will be directly affected by those very decisions, we will only continue to see fault lines that begin at the top and flow down. This poor and exclusionary policy making is exacerbated further by sexist and desensitised behaviour exhibited at the front end i.e. by government officials who interact directly with the public, and are responsible for implementing these policies in real time.
More women and minorities – both gender and religious, need to be included to produce well-rounded and well-informed regulations and policies.
Gender sensitisation is the change that Irha wants to see in this situation, given the ill-treatment and jarring choice of vocabulary she faced during her encounter with NADRA representatives when she tried to get a Smart Card for her child. These cycles of power abuse can only be broken through conscious unlearning of the patriarchal mindset, one that has been rampant in the subcontinent for aeons now. 
For Mehr Bano, the solution lies in creating a nexus between the two main identity authorities, DGIP and NADRA who should work jointly to allow for a clear policy that creates no hindrances for the women of Pakistan who wish to access their services for themselves and their children.
If the underlying outlook on how a class of people (be it women, aliens or minorities) should be treated is skewed to begin with, it will directly impact the technology that is being made through that very lens. Given the impact that attitudes of policy implementing personnel has on the acquisition of rights, it is imperative that civil society and citizens band together and demand a gender-balanced outlook in unison. 
The curtailment of any and every citizenship right is a direct contradiction of the Constitution of Pakistan, a document that came into existence to truly reflect the will of the people. It comes down to every single state institution to uphold that will and the apex legal charter of the country in harmony with the principles of fairness, transparency and inclusivity.