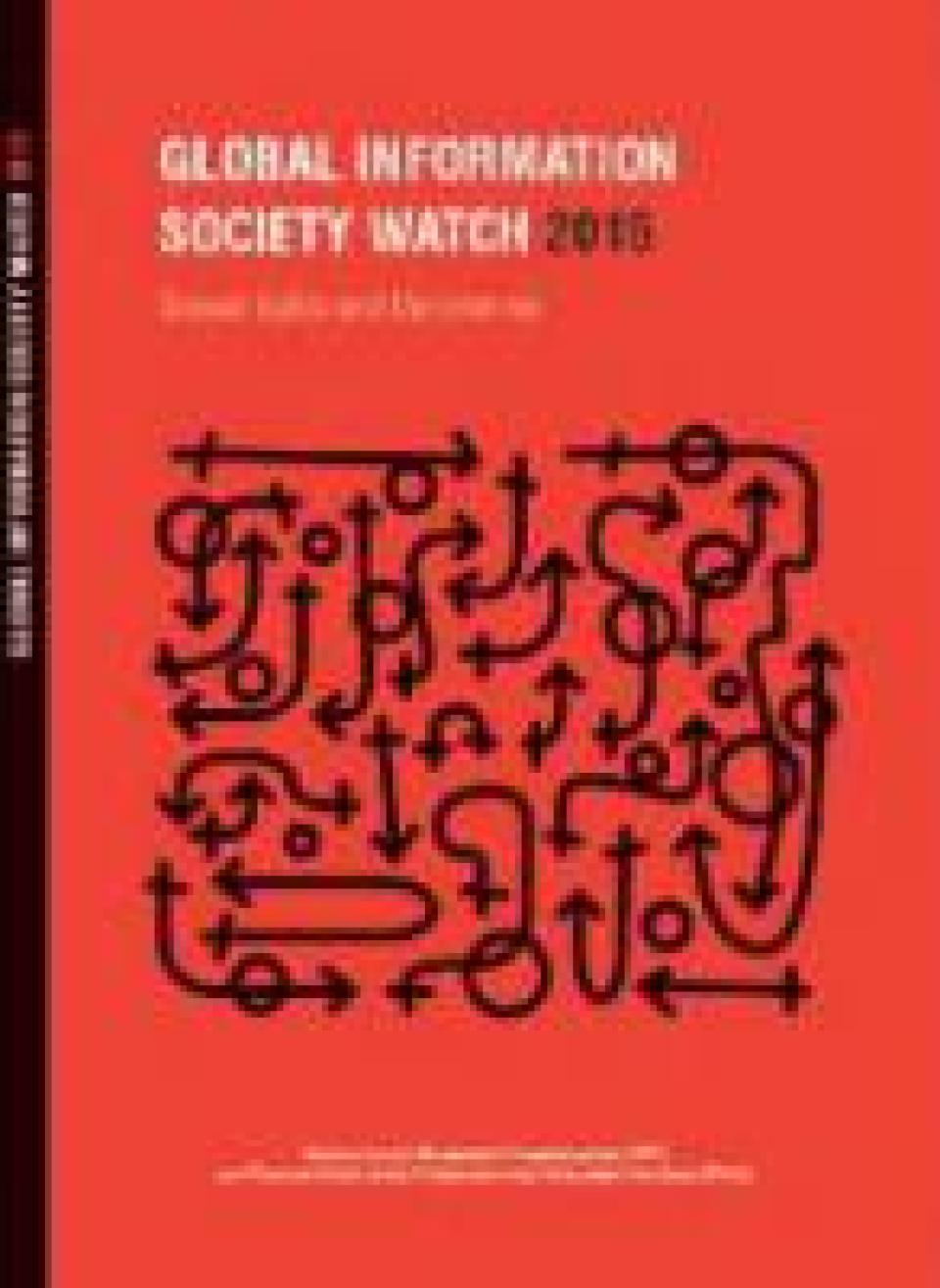 The Global Information Society Watch (GISWatch) 2015 presents stories from around the world on how the politics of sex and sexual rights activism takes place online. Since 2007, the GISWatch provides a space for collaborative monitoring of implementation of governments commitments towards the creation of an inclusive information society.
The topics of the 57 country reports gathered in this year's GISWatch are diverse, ranging from the challenges and possibilities that the internet offers lesbian, gay, bisexual, transgender and queer (LBGTQ) communities, to female genital mutilation, the suppression of sexual rights such as same-sex marriage and the right to legal abortions, to the rights of sex workers, violence against women online, and sex education in schools. Each country report includes a list of action steps for future advocacy.
The eight thematic reports introduce the theme from different perspectives, including the global policy landscape for sexual rights and the internet, the privatisation of spaces for free expression and engagement, the need to create a feminist internet, how to think about children and their vulnerabilities online, and consent and pornography online.
The timing of this publication is critical: many across the globe are denied their sexual rights, some facing direct persecution for their sexuality (in several countries, homosexuality is a crime). While these reports seem to indicate that the internet does help in the expression and defence of sexual rights, they also show that in some contexts this potential is under threat – whether through the active use of the internet by conservative and reactionary groups, or through threats of harassment and violence. The reports suggest that a radical revisiting of policy, legislation and practice is needed in many contexts to ensure that the possibilities of the internet for guaranteeing sexual rights are realised all over the world.