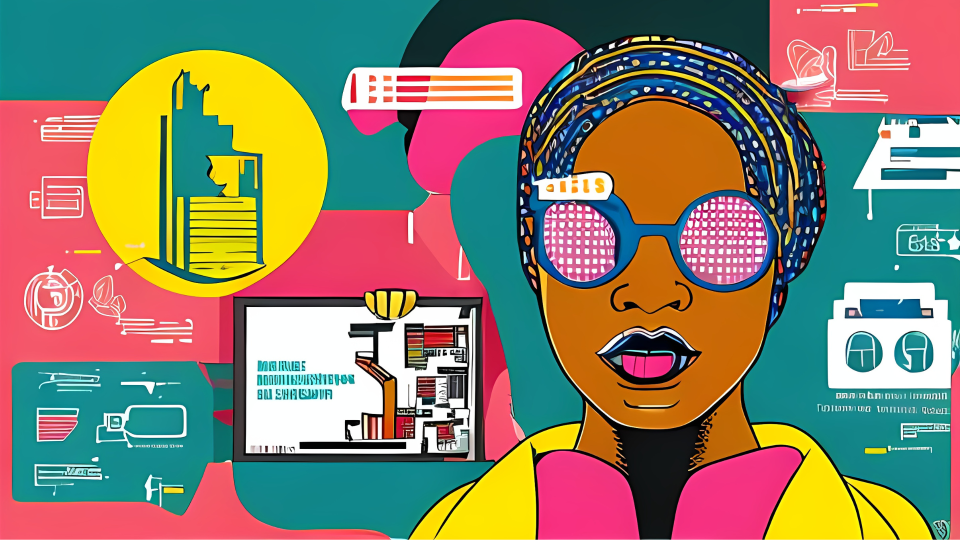 As the world migrates to digital platforms, so does governance. E-governance – the application of information and communication technology (ICT) for delivering government services, has been embraced globally as a tool for enhancing efficiency, transparency, and citizen participation. However, as many African nations, including Kenya, strive towards fully digitised governance, a pertinent question arises: Are all citizens equally equipped to participate in and benefit from this transformation?
This question is particularly crucial given the significant upsurge in internet users around the world and the growing dependence on online platforms.
In Kenya, the ascendancy of digital transformations such as the successful mobile banking platform, M-Pesa, exemplifies the nation's strides in digital innovation. With its reputation as the Silicon Savannah of Eastern Africa, Kenya has positioned itself as a regional leader in digitalisation. Further bolstering this position is President Ruto's recent pledge to digitise all government services by the end of 2023, thus kindling the torch of a digital future. However, the transition into the digital sphere is not without its challenges.
Despite the promising advances in e-governance, a significant gender disparity exists. Women and girls, who make up roughly 50% of Kenya's population, often bear the brunt of this exclusion due to various socio-cultural, educational, and economic barriers. For instance, the Mobile Gender Gap Report 2023 published by the international association for mobile network operators GSMA, indicates that only 39% of Kenyan women have access to the internet compared to 59% of men.
The limited digital literacy among women is a direct consequence of unequal access to education, particularly in rural areas.
Furthermore, a 2021 study, titled "Kenya's Digital Economy: A People's Perspective," found that only 35% of women use advanced digital services compared to 54% of men. It attributed the huge gap to discrimination, harmful social norms, education divide, geography, and lack of motivation. These factors create significant barriers for women to fully engage in Kenya's digital economy.
Building upon these findings, three primary challenges contribute to this disparity: digital literacy, online safety, and access to internet services. The limited digital literacy among women is a direct consequence of unequal access to education, particularly in rural areas. Without adequate educational opportunities, women and girls are hindered in acquiring the necessary skills to navigate and effectively utilise digital technologies.
The issue of online safety has emerged as a significant concern. A report by The Star, a notable newspaper agency in Kenya, revealed that women are 27 times more likely to be cyberbullied than men. This alarming statistic sheds light on the rampant online harassment faced by Kenyan women, discouraging their active digital participation and undermining their ability to fully benefit from digital services.
Lastly, a lack of affordable and reliable access to internet-enabled devices and connectivity compounds these issues, further widening the digital gender gap. 
Bridging Gender Digital Divide
This gender digital divide has significant ramifications. Not only does it rob women and girls of the benefits e-governance can bring such as ease of accessing services, time-saving, and increased civic participation, but it also undermines the creation of a truly democratic and inclusive digital society. Considering that women constitute half of the country's labour force in Kenya, their underrepresentation and marginalisation in e-governance systems are detrimental to national development goals.
Without access to the necessary digital tools and infrastructure, women face additional barriers to accessing and utilising digital services, limiting their opportunities for economic empowerment and social inclusion. This limits their chances to improve their economic situation and be included in society. A report by Paradigm Initiative in 2022 highlighted these problems. It showed that in Africa, it's still very difficult for people to access digital technology, especially those living in underserved communities. This lack of access creates obstacles like not having the necessary infrastructure, not knowing how to use digital technology, and not being able to afford devices that can help them.
A shift towards a gender-responsive approach in e-governance is a promising solution to bridge this divide. This approach recognises the distinct needs, constraints, and life experiences of women, and ensures these considerations are integral to policy and program development, implementation, and evaluation.
According to GSMA, enabling more women to access and use mobile phones can help them to cope better with economic and social disruptions brought about by the pandemic, and climate change among other global crises.
A shift towards a gender-responsive approach in e-governance is a promising solution to bridge this divide.
"GSMA research has found that closing the gender gap in mobile internet use in low and middle-income countries could deliver an additional $700 billion in GDP growth over five years," said the report. Kenya, a lower-middle-income country could benefit greatly from such growth.
Kenya with its National Digital Master Plan for 2022-2032 is a testament to its dedication to envisage a decade of digital transformation. However, much more needs to be done to implement a gender-responsive approach in e-governance.
For Kenya to develop an inclusive e-governance framework, concerted efforts should be made to tackle digital literacy, online safety, and internet accessibility for women and girls. Policymakers should enforce regulations that protect women from online harassment and cybercrimes. Partnerships between the government, private sector, and non-profits could work towards providing affordable internet and digital devices to women, especially those in underserved areas.
Promoting digital literacy among women and girls is crucial. To illustrate this, in India, about 123 million girls are enrolled in science and technology education programs, while initiatives aim to train rural women and marginalised individuals in using mobile phones and other tools. This has led to near-parity in men's and women's engagement in STEM fields in India, and they celebrate accomplished women in science and technology as "STEM Stars."
These models play a significant role in encouraging gender inclusion in STEM fields. Highlighting women's achievements in the ICT sector can inspire more girls to embrace technology. 
Igniting Change in Kenya's Tech Industry Through Inclusion 
Catherine Muraga, the current Managing Director of Microsoft Africa Development Centre, is one such inspirational figure. An unwavering champion for gender balance in the tech industry in Kenya, Muraga has successfully combined her childhood curiosity for gadgets and systems with her academic and professional pursuits.
Her love for technology began at a young age, her interest piqued by everything from the workings of a wristwatch to household appliances. As she grew, her fascination transformed into a life mission. She pursued a Bachelor of Science degree in Computer Science, cementing her commitment to the tech world.
Over the years, Muraga's career trajectory has led her to significant positions in some of Kenya's leading firms. She held senior information technology roles at companies like Kenya Airways, Stanbic Bank Kenya, and Sidian Bank.     
Her steadfast commitment and indomitable spirit led to her appointment as the Managing Director of Microsoft Africa Development Centre in April 2022. Here, she has been able to apply her expertise to nurture local innovations and solutions. In her words, she now has the "resources and capacity to drive change," and continues to guide growth and mentorship in the tech space.
Muraga's journey is a testament to the potential of women in the tech industry when given equal access to resources and opportunities. Her work is not just about leading a team but also about paving the way for more women to venture into a male-dominated field. Through her role, she continually strives to correct the industry's gender imbalance in Kenya, advocating for initiatives that empower and equip women with skills to thrive in the tech world.
Her story, like many others, underscores the need for equal digital opportunities. With the right resources and opportunities, more women and girls can rewrite the narrative, break barriers, and realise their potential in the digital world. It's not just about access to technology, but about making the tech space a safe, inclusive, and empowering environment for women.
Learning From Those Around Us      
As Africa continues to transform its governance through digitisation, the importance of gender inclusion in this process cannot be overemphasised. Without a gender-responsive approach to e-governance, the digital divide will continue to deepen, exacerbating existing inequalities and hampering the growth of inclusive digital economies.
It's not just about access to technology, but about making the tech space a safe, inclusive, and empowering environment for women.
The case of Namibia, similar to Kenya, offers insights into the struggles and successes of e-governance implementation in Africa. The Namibian government recognises the potential of e-governance in streamlining public services, improving citizen engagement, and safeguarding against increasing cyber threats. In a recent interview, Namibia's Deputy Minister of ICT, Emma Theofelus, underscored the significance of this digital transition and highlighted the inherent challenges.
"This is a journey that we have also decided to embark on aggressively to ensure we have e-government services, a digital literate nation, and to ensure we are able to support and improve any systems that exist in government and protect ourselves around cyber threat that are ever-increasing not only in our country but the world," she noted.
However, she also candidly pointed out that digital transition is not a quick or smooth path. The journey is a lengthy one, much like Estonia's digital journey that took nearly three decades to reach its peak. This is a clear acknowledgment that implementing e-governance infrastructure takes considerable time, coupled with diligent and consistent efforts.
Despite the expected challenges and unique threats, the Deputy Minister of ICT highlighted the enduring value of this digital journey, not only for the government but also for the people of Namibia. She acknowledged that Namibia might not achieve its digital milestones as quickly as other countries like Estonia. Nevertheless, she assured, "It might not be perfect, and maybe we may not be able to achieve the heights they have achieved very quickly, but we know that this journey will be valuable for us as a government, for our people and would form part of one leaf as a country."
This sentiment reflects the broader perspective of many African nations, where the digital transformation journey is seen as a necessary evolution rather than a competitive race. The core focus is on harnessing digital tools to facilitate better governance, foster inclusive growth, and mitigate the impacts of escalating cyber threats.
Kenya, just like Namibia, must recognise that digital transformation will be a lengthy process. However, with resilience and a focus on inclusivity, especially by bridging the gender digital divide, the journey can bring about significant benefits for all citizens, driving the nation towards a democratic, inclusive, and prosperous digital society.