Farhana Akter is a veteran development activist with more than ten years of practical experience in the non-profit sector of Bangladesh. She currently works as Program Coordinator of VOICE. She plays a leading role in coordinating and implementing research, social service delivery and policy advocacy programs of the organisation.
Farhana possess thorough knowledge of key development issues like gender, disability, domestic violence, climate change, sustainable development goals (post MDGs) etc. Throughout her career, Farhana have participated in a number of international trainings and events. She also works as a vital resource person in capacity building programs of the organization.
Farhana has completed her Master of Arts in Inter Asia NGO Studies (MAINS) from SungKongHoe University, South Korea and in English from Lalmatia Mahila College, Bangladesh.
Be a fan
In depth
Violence against women online is shaped by historical, cultural and social factors and this article explores the specific context of Bangladesh. This includes specific targeting of public women and journalists online and the exploitation of women by those they have intimate relationships with. Far from being an "elite white country problem", this article shows how women in the global South…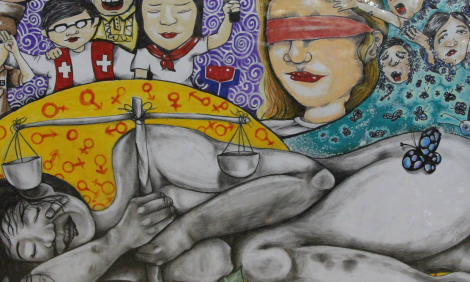 In depth
The ever-growing advancement of information technology is not without perils. Online privacy has been at stake for a while now. Looking at online privacy through a gendered lens reveals that women are particularly vulnerable because of social, economic and cultural factors. Farhana Akhter looks at the specifics of the law and context in Bangladesh especially the increasing incidents of online…