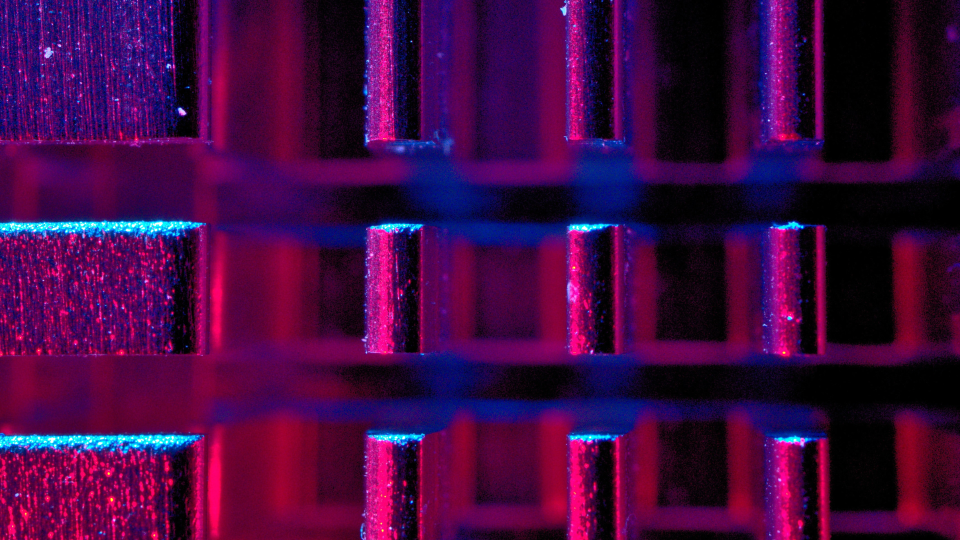 Background
Every generation defines itself against a historic moment. In MENA, these moments come compounded, confuzzled, contradictory, and extreme. 'Here too,' you are thinking, and perhaps you are right, perhaps our feminist experiences everywhere are feeling the heaviness of constant disaster and dread.
Here comes again, already, another historic moment requiring our most urgent feminist attention: the technological singularity, an explosion of machine super-intelligence with ramifications impossible to predict. And behind the noise of trending Artificial Intelligence (AI) applications like ChatGPT and doomsday warnings is a shifting global economic order towards surveillance capitalism and massive unemployment waves as (ro)bots swiftly advance. It is no exaggeration to liken this moment to the invention of agriculture or the industrial revolution only much, much faster and way more difficult for human brains to understand. 
Still, this GenderIT issue will try. And we invite you to join us. We will dig into our age-old tools of feminist analysis and seek new ones for a new world. Two geographies underlie this issue. One is feminist activism itself under the current technological state (the last days of web 2.0 if you will). Feminist movements are held hostage between murderous authoritarian regimes and corporate platforms that capture and silo us into hashtags and data points for sale. Can collective work survive in times of contentification?
And two is the MENA region itself and its backdrop of poor digital and power infrastructures, ongoing wars, repressive laws on expression, uprisings and crackdowns, economic crises, and internet outages. In Occupied Palestine, we find testing ground for dystopian militarised AI like Pegasus spyware hacking activists and journalists and facial recognition systems powering "automated apartheid". In Saudi Arabia, we see huge investments in smart cities and a pivot from big oil to big tech. What bold imaginations and resistance will emerge from here, from the region that brought you al-Khwarizmi himself?
We invite activists, ex-activists, thinkers, creative writers, researchers, techies, and artists who are located or identify as belonging to the Middle East & North Africa to participate in this edition. We welcome fully developed ideas or thoughts-in-progress equally, especially to showcase your work or reflections on your work.
THEMES
On the Future of Work
We would like to explore feminist perspectives on the future of labor, particularly visions for care work and reproductive justice. How do we imagine wealth distribution in a world moving towards increased automation? How has the gig economy impacted women's labor rights? What happens to reproductive justice under surveillance capitalism and amid breakthroughs in biomedical and anti-aging technology?
On Artificial Intelligence Alignment and Policy
The current worries about AI design and implementation at this moment are about aligning AI with basic human values - like preserving human life at all cost. What are feminist approaches to understanding AI alignment and proposals for feminist AI, including algorithmic decision-making models (ADMs), large language models, and questions of bias?
On Liberation Technology
Feminists continue to engage with free and open source software in different ways, although Web2.0 platforms are seen as easier and sometimes necessary spaces to engage in. We've seen less critical engagement around Web3 ideas. How do feminists continue to engage with free & open source software? Is there interest or space for feminist engagement with blockchain applications, platform cooperatives, and decentralised autonomous organisations?
On Feminist Discourse & Activism
Online campaigning takes up a huge space in our strategies today, i.e. creating social media campaigns and awareness-raising. We seek a critical review of how these strategies have impacted our movements. What possibilities - or risks - does big data pose to feminist consciousness and knowledge-building in what may be the post-knowledge society? How do we evaluate the feminist content creation strategy on platforms like Twitter and TikTok?
About submissions
GenderIT.org carries blogs, podcasts, videos, essays, interviews and webcomics on internet  policy and cultures from a feminist and intersectional perspective, privileging voices and expressions from the Global South - the majority world.
Those who are interested can send pitches and/or ideas for:
Writings (2000 – 2500 words)
Videos (maximum of 8 mins)
Photo essays (6 photos)
Comics or illustrations (6 page/panel)
Audio recordings/podcasts (maximum of 15-30 mins)
Please see some tips and style for writings here: http://writers.wiki.apc.org/index.php/How_to_write_for_GenderIT.org
You can work on your own, collaborate with others or we can matchmake you (for example a writer and an illustrator). All work selected will be compensated by The Association for Progressive Communication (APC).
Send your ideas to: n.moawad@gmail.com with subject "GenderIT submission"
We will be glad to read your ideas and give you feedback and guidelines for the writing process. You can choose to publish under your name or a pseudonym. We can't ensure that all proposals will be published, because that depends on our limited budget.
The deadline for submitting your ideas is Sunday, May 14, 2023.