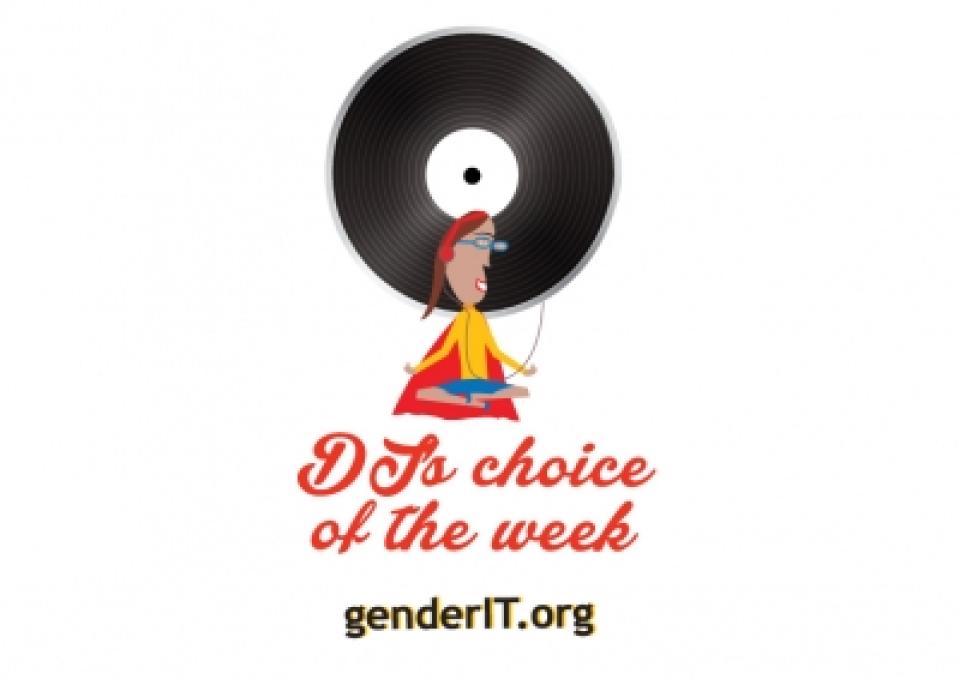 DJ's choice is a weekly section by GenderIT.org, exploring the depths of the web to provide you once a week with a top 5 of creative, interesting and informative pieces and resources on gender and ICTs. Delight yourself with this selection of "sparks": Good readings, interesting links, videos, pictures, cool authors to point to, amazing tools, and much more. Send us interesting material to genderit at apcwomen.org or tweet us your links using #genderit.
That dodgy privacy and ownership fine print thing
A reminder that your Instagram photos aren't really yours: Someone else can sell them for $90,000. More >
Source: WashingtonPost, Jessica Contrera
The Web is not a post-racial utopia: Just see what happened when white players of an online game were assigned black avatars. More >
Source: Aljazeera America, Megan Condis
Gay feminist teen blows the internet up with her yearbook quote: 17-year-old Caitlyn Cannon wins love from around the world after her powerful yearbook quote hits the web. More >
Source:CBC News, Lauren O'Neil
You cannot police me, so get off my areola!
Janelle Monáe offers another kind of yoga and lyrics that make women own their bodies (and the dancefloor!) More >
Source:YouTube, WondalandVEVO
Stafford gender issue not over
The Stafford School Board decided to prohibit a transgender student from using the bathroom of the gender the student identifies with. More >
Source: Fredericksburg.com, Vanessa Remmers
This is it from GenderIT.org DJ for this week! Enjoy it, share it, dig into it. Feedback is always welcome. Send us interesting material to genderit at apcwomen.org or tweet us your links using #genderit
GenderIT.org, Women's Rights Programme, Association for Progressive Communications (APC), June 1st 2015