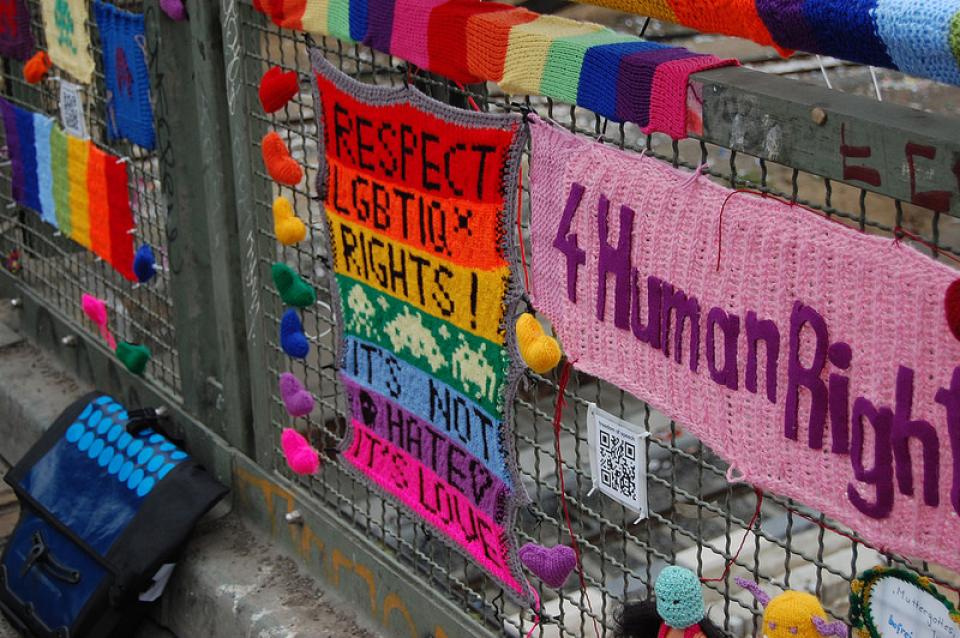 One month after Nigeria's president signed into law a harsh law criminalising sexual minorities, Uganda has followed suit by signing it's own "anti-gay", as dubbed by the media, bill. Joining Tanzania, Mauritania, Sudan and Sierra Leone, Uganda and Nigeria have join the club of countries in the continent where the LGBT is criminalise under the harshest sentences: offenders can receive life imprisonment for homosexual acts. Throughout our work on EROTICS, we have confirmed the importance of the internet for sexual rights activists in performing their work. What does this new law means for the empowerment and the capacity to advocate for sexual rights of activists in Uganda? Does the ongoing harassment and now criminalisation of the LGBT community transposes to the online environment? We asked KDM, internet rights and sexual rights activist in Uganda to answer those questions.
On 20th December 2013, the Ugandan Parliament passed the notorious anti-homosexuality bill which was first introduced to the floor by Ndorwa West MP David Bahati in 2009. Then, the Ugandan sexual rights movement and its allies around the globe worked to prevent this anti-human bill from passing, but recently it was sneaked and into parliament and passed without quorum, as the Prime Minister Amama Mbabazi observed.
While the bill has been studied by both the local and international community, little has been done to highlight the bill's potential to crack down on internet freedom. Clause 13 (1 d) criminalizes the use of "uses electronic devices which include internet, films, mobile phones for purposes of homosexuality or promoting homosexuality", and a person convicted under this offence is "liable on conviction to a fine of five thousand currency points (1) or imprisonment of a minimum of five years and a maximum of seven years or both fine and imprisonment".
The proponents of this notorious bill want us to believe that by introducing such a clause in the bill they are preventing the promotion of homosexuality. They further claim there is a need to prevent Ugandans from accessing pornography, which undermines the inherent rights adult internet and electronic users have to access pornographic material. If passed into law, this clause may be used to crack down on organizational websites that work with sexual minorities in Uganda, as well as gay and lesbian websites. It further limits the ability of adult consenting homosexuals to use mobile phones freely as it criminalises even flirting or making dates – they may fear risking going to jail for using their phones.
Alongside this bill is the anti-pornography bill which parliament passed days before the anti-homosexuality bill. The anti-pornography bill also serves to crack down on internet freedom and content that individuals can share online as it states that any telecommunication company that allows pornography to be downloaded or uploaded commits an offence and is liable on conviction to a fine of five thousand currency points or imprisonment for five years or both. This means that if this bill passed into law, telecommunication companies and other internet service providers working in Uganda will be forced to spy on their users to see what they are doing online. It also forces ISPs and telecommunication companies to define and limit access to pornography, and encourages a broad reading of pornographic content by criminalising the access providers.
In conclusion I want to call upon the local communities in Uganda and the international community to stand strong against these bills that trample Human Rights and freedoms, including internet freedom for all Ugandans. Further, if left to pass, these bills will be a great blow to civil society locally and globally and will be a step back for the Human Rights Movement of Uganda.
Image by distelfliege .
Footnotes
(1) Which amounts USD40,000.