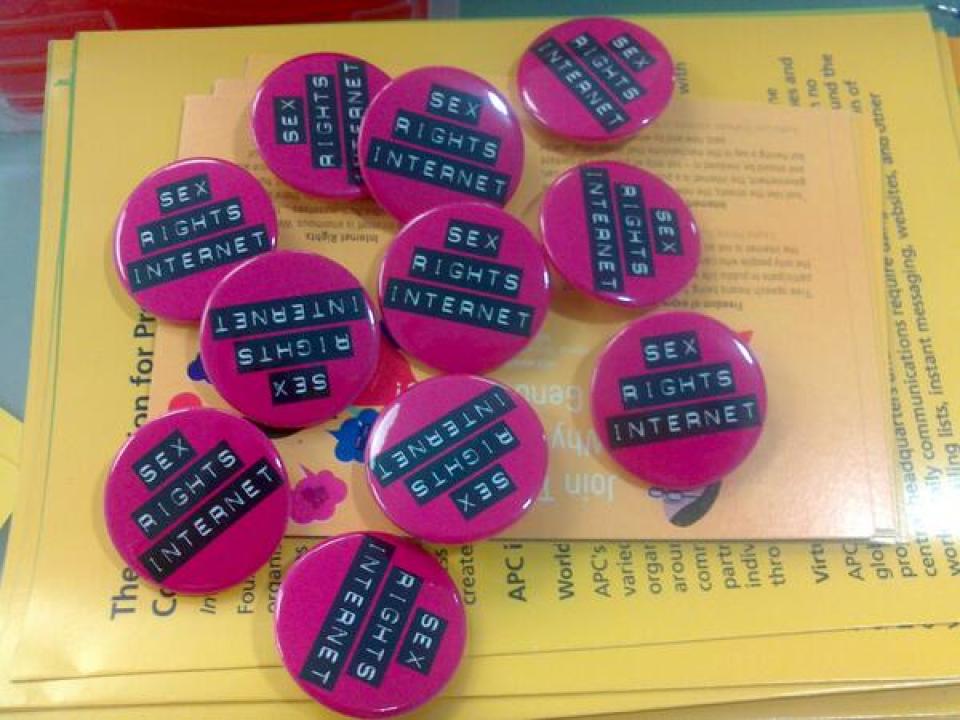 "What is the internet we dreamed of?" was the main question raised during the first day of the Global Meeting on Gender, Sexuality and the Internet which is taking place in Port Dickson, Malaysia, until 17 April, to explore and develop a collective understanding of what a feminist internet looks like. What did we expect from the internet 10, 15 or 20 years ago? What did we hope the internet would do for feminism and social activism? What were the milestones during this time? How did it affect women's movements? And how do we live our lives on the internet today as activists?
For three days academics, feminist and queer activists, and internet rights and policy specialists from diverse organisations and networks coming from countries such as India, Uganda, Canada, China, Pakistan, Bosnia-Herzegovina, the United States, South Africa, the Dominican Republic, Jordan, Mexico, the Philippines, the Democratic Republic of Congo, Malaysia, Brazil, Lebanon, Indonesia, New Zealand, Kenya and Argentina will be reflecting on and analysing contentious issues of gender, sexuality and the internet, including questions around "harmful content", pornography, "hate speech", gender-based violence and sexual rights.
One of the goals of the meeting is to find, within a sex-positive queer framework, an agreement on core feminist principles for a transformative internet, in order to develop a set of evolving Feminist Principles of the Internet.
These principles will also draw on the online dialogue that has been taking place on Twitter under the hashtag #imagineafeministinternet, where many activists have been sharing ideas that clearly reflect why advocating towards a feminist internet is crucial, such as:
* Policies and laws which protect women's rights should be applicable both offline and online.

* A feminist internet recognises girls as creators of culture, not just consumers, not as objects.

* I don't have to explain that a feminist internet isn't a female dominant internet. Equality, not dominance.

* Inclusive user interfaces and diverse content reaching beyond binary identity constructs.

* Where the guy who said "the internet was invented by a man" knew who Ada Lovelace was.

* A feminist internet is an internet of free speech but not hate speech.

* Where I don't get death threats or my details posted online because I talk about sexism and racism.

* Teenage girls/LGTB kids wouldn't be slut-shamed and otherwise bullied in social media till they commit suicide.

* Where all genders and sexualities have access to support, network, voice and don't face online attacks.

* Where tech is used to empower, not censor, a new generation of activists.

* Is a space that fosters sexual rights activism to advocate for progressive change.

* Where women in the south have access to the internet, where poor women have a voice that does not cost more than food.

* Where the (infra)structure and tools of the web were built to reflect equity.

* Where women's free speech isn't regularly squelched by constant harassment, bullying, attempts to silence.

* Where men call other men out on their patronising and misogynist behaviour.
Another of the goals of this meeting is to build a network of feminist and queer activists, academics, internet rights experts and techies to identify collaborative strategies across movements. Finally, it aims to build capacity on engaging with human rights mechanisms and UN instruments to advance sexual rights and women's human rights in relation to the internet.
To join the debate, follow the dialogue online using the hashtag #imagineafeministinternet and read/share the Storify on the debate
Resources
Sexual rights activism and the internet: Infographic
EROTICS Exploratory Research from Brazil, India, Lebanon, South Africa & USA
Geekfeminism.org interview with APC's Joy Liddicoat about the meeting and plans to develop feminist principles of the internet.
Survey on sexual activism, morality and the internet
New edition of Security in-a-Box: Challenges faced by women human rights defenders and sexual rights activists
World Wide Web of Desire: Content regulation on the internet
Human rights and the internet: A review of perceptions in human rights organisations
Global Information Society Watch 2013: Women's rights, gender and ICTs
APC Internet Rights Are Human Rights training curriculum
Global Internet Governance Forum 2013 workshop report: Connecting Our Rights: Strategies for Progress
Global Information Society Watch Special Edition: Communication rights ten years after WSIS