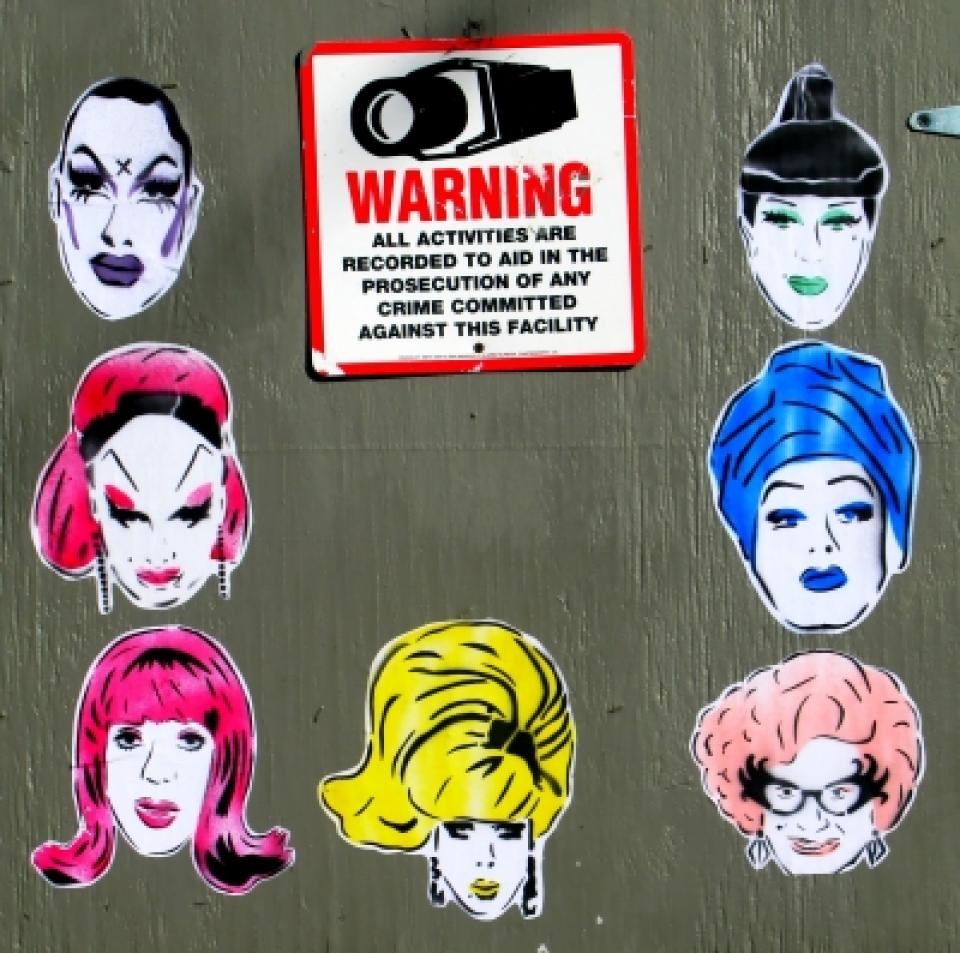 The social network created by Mark Zuckerberg recently suspended the profiles of drag queens whose pages were under their stage names. The performers suddenly found themselves blocked from their accounts and were sent messages with instructions on how to replace their stage names with their legal names, according to Facebook's "real name" policy.
A while back we reported that Argentina had become the first Latin American country and the fourth in the world after the United States, United Kingdom and Spain to offer two new options: "personalised gender settings" and "how you want to be seen on the web".
Agender, Androgyne, Androgynous, Bigender, Cis, Cis Female, Cis Male, Cis Man, Cis Woman, Cisgender, Cisgender Female, Cisgender Male, Cisgender Man, Cisgender Woman, Female to Male, FTM, Gender Fluid, Gender Nonconforming, Gender Questioning, Gender Variant, Genderqueer, Intersex, Pangender, Trans Female, Trans Male, Trans Man, Trans Person and Trans Woman are some of the 56 custom options offered by Facebook in the gender description field, developed and adapted together with local LGBT rights associations and organisations.
But what happened in the case of drag performers provides more reasons for being wary of Facebook's supposed progressive nature, which we had previously questioned. In our earlier article we wondered about the social network's morals when it recognises gender diversity while continuing to censor the activities of cyber activists, such as the posting of photos of naked breasts or images involving menstruation or women's genitals.
Don't like (being blocked)
The Brazilian website O Lado Bi talked to three drag performers who were recently forced to use the name they are legally registered under in order to maintain their relationship with their fans and publicise their work on Facebook: Rita Von Hunty, Amanda Sparks and Penelopy Jean. The article says: "All three have similar stories to tell. 'It was horrible,' Rita remembers. 'I was warned that I would lose my account, and I was locked out. My profile as Rita began to work again three days later, after I sent in the number of my identity document.'"
Penelopy Jean, when she was locked out, kept trying to use a version of her stage name: "I tried to get into my account and received a warning that it was blocked because I wasn't using my real name. I changed the name a little, to Nelly Jean, and I managed to gain a few more days. After that I was locked out again, and that time they asked me to send in a scanned copy of my identity document. During that whole process I never even had a chance to respond or to directly contact Facebook; the only solution was to actually send in the document."
Amanda Sparks had a similar experience: "Facebook blocked my account, saying I was using a false name. Because I was afraid of losing my profile, at the first warning I changed my name to the one on my ID document."
The three drag performers, the Brazilian website says, are now using their drag profiles with their "childhood" names and their stage names in brackets. At the same time they each have a "personal account" with the name on their identity document, without the pseudonym. "Facebook only lets people have one page each," said Amanda Sparks, "so I'm afraid someone will report me and I'll lose one of my two accounts."
So let's analyse this. What is the problem with them using their stage names or pseudonyms? To understand the situation, there is nothing better than to listen to the voices of those who have been affected. As Penelopy told O Lado Bi: "When I meet someone and I don't want them to know about my work as a drag queen, I can't ask them to add me using my 'legal' name, because the first of my pages to come up in a search is my drag profile, since I have more friends on that account. My personal page began to receive hundreds of friend requests from people I don't know but who follow my work on my drag profile."
People were being forced to replace their stage names with their legal names under Facebook's real name policy, which states that "The name you use should be your real name as it would be listed on your credit card, driver's license or student ID."
But what about people who do not form part of the LGBTI community and use a pseudonym on Facebook? "I just did a quick check of my own friends list and saw that every person who uses a false name still has an active account. None of those people happen to be drag queens, though. I mean, I literally have a friend whose account name is the equivalent of 'Sunshine N Happiness'* and it's still accessible," writes FlowerGirlXyl0c41n3 on the website backtalk.kinja.com.
"It's hard to understand how a human rights activist and artist poses some sort of threat simply by using her stage name. It's especially hard to understand when Facebook has ignored their own rules plenty of times in the past, such as in May, when Daniel Rey Wolfe, a Marine veteran, documented his suicide on his profile. Much to the horror of family and friends who tried to intervene before it was too late, Facebook at first refused to remove the imagery after Wolfe's death. It took much wrangling from family, friends, and veterans groups before they finally did," the same article says.
Tolerance with a limit
While many people who were warned about the names on their Facebook accounts were allowed to stay in the social network until they switched to their legal names, one significant aspect of this conflict was the identification of a specific niche. People who reported Facebook's punitive actions happen to be less identifiable on the broad spectrum of gender. We see how these actions aimed at inhibiting people contradict the much touted openness and liberal views indicated by the broad new list of gender options.
Facebook argued that it only took action when another user reported an account as having a fake name. The insinuation was that a homophobic troll was reporting the accounts of drag queens.
In the eyes of many people who have analysed the question in recent weeks, this explanation does not make much sense. Facebook began stepping up its actions aimed at monetising posts, and there are suspicions that the enforcement of the real name policy is part of a policy of monetising the profiles of segments of the population who use the social network to publicise events among users and nourish their careers as performers with online photos and posts.
Name – and life – changes
It is interesting to reflect that in the case of Argentina, for example, since the gender identity law went into effect in 2012, the rights of trans persons have increasingly been recognised at a national level. This change has given rise to debates in the media and in public opinion, as part of a process of greater openness, but also controversy over what it means to be a woman, a man, or intersex.
People now have a glimpse of a more flexible new horizon when it comes to how they want to live, their gender identity, and their sexual choices, and this new freedom is due to an enormous variety of reasons. People can find themselves in a transition between genders without having chosen a final option. The old gender boxes people are put into are now being questioned.
There is likely another large proportion of Facebook users who simply do not trust the social network's changing privacy settings. And many other people might not want to show their profiles to their families. A large group of users know the risks of making their gender options or lifestyles public, perhaps because they live in a context that is violent and intolerant of sexual diversity.
Whatever the reason, all of these people deserve respect and privacy when it comes to the way their personal information is handled. Facebook received a bad grade from What Are You Doing About Violence Against Women?, an ongoing study by Take Back the Tech!. According to the partial results of the study, the social network is "negligent" in the way it treats threats and attacks on women.
The sad (and old) news is that Facebook is a corporation that has amassed an incredible amount of information about our lives, habits and idiosyncrasies. In all this time, the social network has not been very activist-friendly and has not been overly friendly to women or users who post pictures showing women nursing, illustrations about the menstrual period, or materials questioning the heteropatriarchal imaginary.
For these and other reasons, we continue to assess and closely observe Facebook, seeking ways to continue our cyber activism. We hope LGBTI activists and organisations who advocate for human rights and freedom of expression, and fight violence against women, will stay on the alert alongside us.
Creative Commons image by Darwin Bell