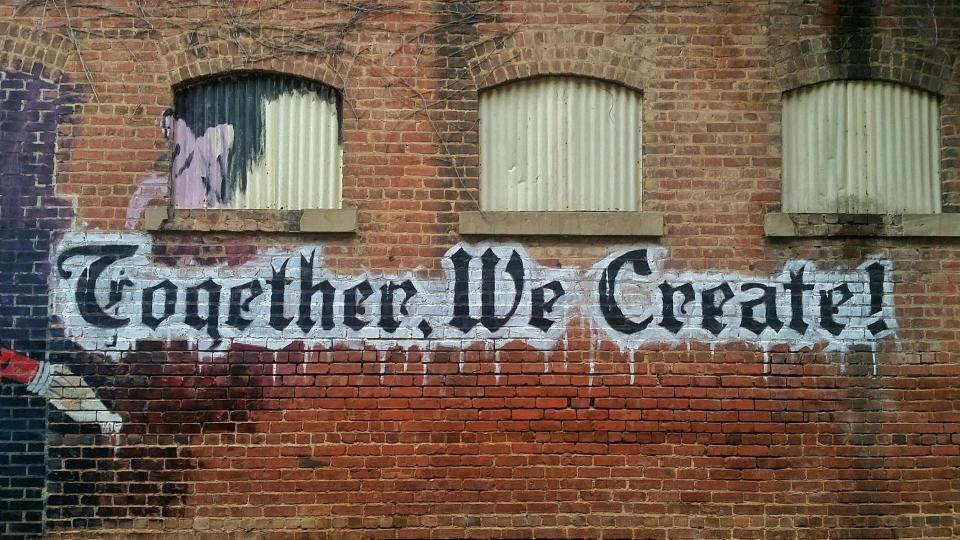 In February 2021, the luxury brand, Valentino, put out a tweet featuring a video of Kenyan social media influencer, Elsa Majimbo (now 21), speaking about her children's book collaboration with the global fashion brand. In the build-up to the announcement, the brand's account had declared, "It's Elsa's world, we're just living in it."
They could not have been more right.
By the beginning of 2020, hardly anyone had ever heard of Majimbo, which has made her rise into global popular culture all the more fascinating to watch. Though her Instagram account had been active as far back as 2016, it was her COVID lockdown content that marked her ascent as many turned to digital content for sense of community and engagement. In one of her early lockdown videos posted to Instagram on April 27, 2020, Majimbo pokes fun at people who keep insisting that "We are going out after lockdown", and quips, "Are we going to pay for my Uber?"
Often, Majimbo, who has 2.5 million Instagram followers and 1.2 million TikTok followers, would post herself with her hair in simple plaits and biting into a bag of crisps; her energy of someone entirely unfazed by the isolating circumstances of the pandemic. The themes she spoke to were simple and relatable, and the quality of her videos was often grainy, creating an aesthetic somewhere between the amateurish and the unbothered. As British Vogue reported;
"Majimbo became a leading example of how to foster a cult following on the internet with only an iPhone 6, a bag of crisps and a pair of tiny 1990s sunglasses."
It was already intriguing enough that a then-teenage Kenyan would go viral internationally as she shot sarcastic lockdown videos, but few would have imagined her new fame leading to collaborations with global brands like Valentino, Bumble and Fenty within months of her emergence.
Many have asked what it is that made her stand out. And there really is not a definitive answer to that, but it is clear that Majimbo's new leveraging is as a result of a mix of her messaging, her delivery of it, the technologies that have supported it, and the dynamics of an unprecedented global pandemic.
Furthermore, while she has not overtly situated herself within a feminist politics, I view some of her actions as readably feminist and sitting under the broad umbrella of Black digital feminisms.
Black digital feminisms
US-based academic, Catherine Knight Steele, observes in her recently published book, Digital Black Feminism, that Black women have played a significant role in influencing structural changes to digital spaces through, for example, developing apps and digital platforms. But also, she notes how Black women have been early adopters – and transformers – of existing platforms with their digital innovation serving as a model for other creatives to follow.
One example of such innovation from within Africa is the successful blog and platform Adventures from the Bedrooms of African Women which was co-founded by Malaka Grant and Nana Darkoa Sekyiamah, author of the currently popular book, 'The Sex Lives of African Women'. Featuring a range of diverse content around sex and sexuality – from abstinence to erotica to polyamory – Adventures from the Bedrooms of African Women offers an intimate look into African women's sex lives through personal stories and experiences. While discussions around sex and sexuality remain a challenge on a still conservative continent, it is important to note that the blog was founded in 2009 when the context would have been even more restrictive. This was also a time when digital and social media were still very new, and therefore speaks to what Steele notes about Black digital feminists being early adopters of digital spaces. Another similarly positioned platform is HOLAAfrica!, which creates digital space for queer African women and asserts diverse African sexualities.
Tiffany Kagure Mugo is one of HOLAAfrica!'s co-founders. "For me, Black digital feminism encompasses all the work online that is seeking to carve out a space for specifically black and brown women or queer folx," she notes.  Mugo further adds that online spaces are promoting the voices of those who would otherwise be unheard. "Be it through tweeting or podcasting or Instagram Lives or having an OnlyFans accoun, this is anything that is carving out space intentionally for folx who otherwise would be silenced in the great vast white cis-het male dominated interwebs."
Other online community-building endeavours such as the hashtag #AfriFem (short for African Feminists) – particularly popular on Twitter and Instagram –  have been used by African feminists, both on the continent and within the African diaspora, to share knowledge and information and also to seek out others of similar interests and politics.
Cultivating a 'soft' life aesthetic
As Mugo notes, the work of defining what exactly constitutes Black digital feminism can be difficult. What someone might read as feminist practice, for example, might be read otherwise by someone else. And one such area that sometimes elicits debate is around the politics of consumerism and capitalism.
For example, Majimbo constantly speaks of her desire for financial prosperity. In one of her TikTok videos captions, she writes,  ' I'd rather see zeroes than a zero.' In the video, Majimbo first states that money cannot buy happiness. "But Jeff Bezos looks fine to me," she then quickly retorts before donning a customary pair of shades and laughing out loud. She adds that she and Oprah will discuss the struggles of being a billionaire and that Forbes will be her friend before concluding, "Me and my zeroes until death do us part," as she lays down on her bed, laughing and eating some chips.
In her content, Majimbo always makes clear that she is chasing a 'soft life' of comfort and luxury. Even in her earlier pre-COVID videos, it was already quite clear that Majimbo was cultivating a specific visual aesthetic that mixed youthful playfulness with ambition. A post from January 2020 shows Majimbo posing on the bonnet of a retro Volkswagen Beetle in a 'paid partnership with Nikon' which she cheekily amends to "unpaid partnership" in the photo caption.
Majimbo does not want a life of strife and is vocal about her desire for money and monetary gain, such as all her international collaborations seem to be yielding. To some people that I have had conversations with, Majimbo cannot therefore truly be feminist because of her enmeshment with capitalism and because of her express desire to engage with it.
I, however, read this differently.
The pandemic has served to illustrate many of the toxic cultures that we – as Black women – are constantly exposed to, and exploited by, in order to make a living. And many Black women have been vocal about their desire to move away from the 'Strong Black Woman' narrative, with its connotations of unending endurance and resilience, and into less traumatic routes towards stability and prosperity. Majimbo therefore emerges as an example of a young Black woman pushing back against this.
Here, I would also like to refer back to Steele who observes that practises of lifestyle blogging and curation of memes do not equate to superficiality or a lack of feminist ethos or scholarship. She notes, "None of these practices exclude them [Black digital feminists] from liberation work. They locate their spaces of retreat alongside their activist work, often earning their living by using tools of a digital capitalistic superstructure."
Mugo also concurs.
"For me, her existence is feminist," she states. "Truth is being a public figure in Kenya as a woman, and globally, whilst not curtailing yourself to a certain way of existing can be quite deep. There is something extremely powerful in being something that most people would frown upon rather than celebrate."
Mugo, who is also Kenyan, further observes that as a woman in comedy (where women are so often framed as being too serious), Majimbo is breaking further barriers by just existing as a woman in online comedic content creation.
Speaking to political movements and moments
Within her rise, Majimbo has also been vocal about political issues. For example, in a 2020 interview with Naomi Campbell, Majimbo engaged in discussion around colourism; something she has experienced as a darker-skinned Kenyan woman. In the same year, she also added her voice to the #BlackLivesMatter movement as well as to the #ENDSARS movement in Nigeria, putting out a series of tweets and a video recording in solidarity with the latter against Nigerian police brutality. In 2021, Majimbo also tweeted about LBTQ rights on various occasions while offering her support to the community.
And so while she does not consistently promote overtly feminist political stances, she still positions her work – and her existence – within a radical Black feminist politics that imagines a more just world.
"I think the one overlap between us is the fact that we are both (Elsa and HOLAAfrica!) simply existing within this space and we want to," observes Mugo. "The content may not overlap but the zero f**ks given and the 'we shall do what we want' energy does."
It is impossible to imagine a character in the mould of Majimbo achieving such virality a decade ago. This speaks to the sorts of social media technologies that were dominant then and the general imbalance between African and African diasporic voices of the time, which often saw the latter become more globally pronounced as a result of proximity to the Western world. On the internet of yon, you often either had to give a poignant TED talk, or be an acclaimed author to gain a foot in the door of global culture.
As someone once remarked to me, "It's just so good to see an African woman win for just laying down with a bag of chips, laughing her way through this pandemic."
And maybe that is what it is about Majimbo and what she represents to many.
Hope.
A hope that Black women might hack the system at last, and maybe laugh irreverently while at it.