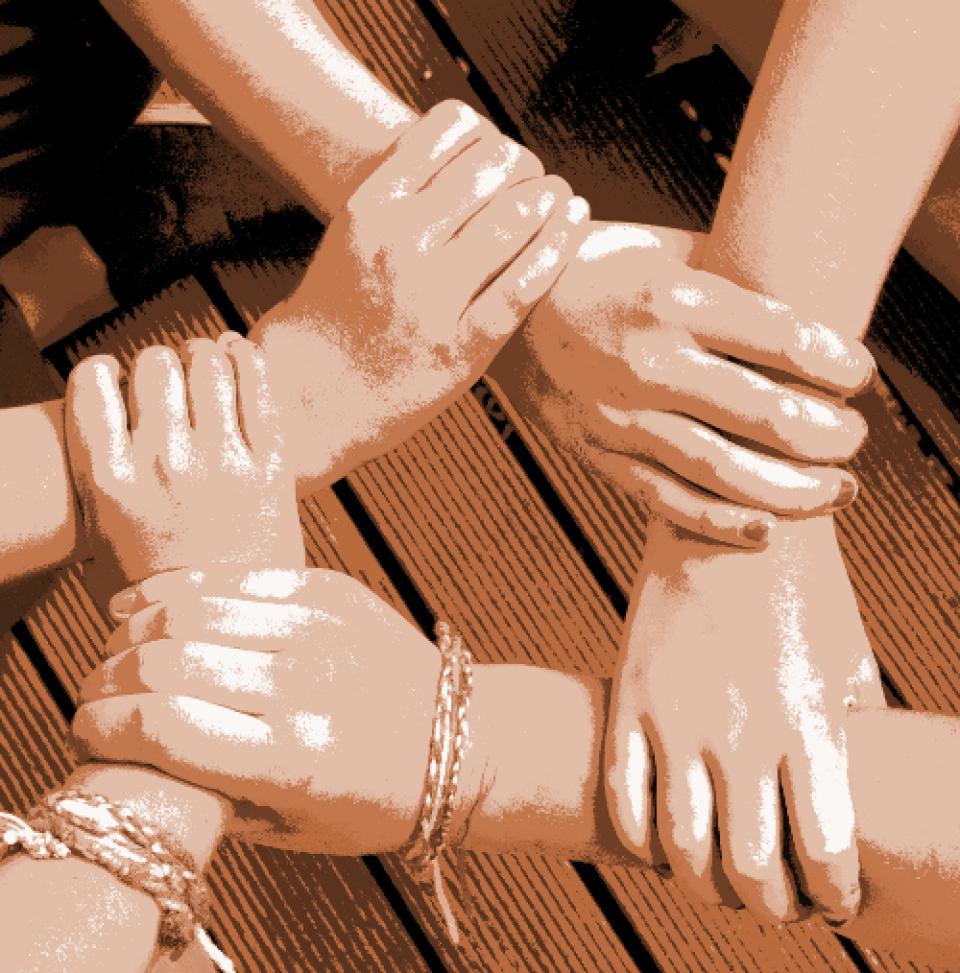 Jennifer Radloff and Erika Smith speaks to participants from one of our secure online communications for women human rights defenders workshops share their own experiences with ICTs and what they've learned from the training. The workshops are part of the APC's Connect Your Rights campaign : internet rights are human rights and were hosted in partnership with Violence is not our Culture Campaign and Women Human Rights Defenders International Coalition in Africa, Asia and Latin America. All interviewees chose to not be identified by their given names or even country as there are risks attached to being identified.
There are a number of issues with online security in relation to activism - whether we are using mobile phones, sending emails, or if we are recording conversations and sharing them. How can we use technology securely for activism? What are the regulations or policies that could potentially affect those communications?
For example, the cost of communication via internet is really high in South Africa - so if the government expects people to access information around HIV/AIDS or reproductive health cheaply then they are going to have to lower the costs of communication. We also need to think about where people access this information: young people who don't have access at home, they have to go to a public library. In many libraries there aren't even books let alone computers. So what are the creative ways that they can access information and what tools (ie. mobile phone, village or school library) can they use?
And what happens when you go to the library and you search for information on lesbian rights and you leave the computer and you haven't shut down the browser and someone sees who you are? These are the kinds of issues we have to contend with.
Q - Have there been times when your safety has been compromised because of the use of technology? Have there been threats to your security through your technology?
A- In terms of what kinds of technologies that women use, it really differs depending on what context you are coming from. My organisation works in three different parts of the world and the capacity in terms of technology is completely different in each of the three regions.
Maybe in southern Africa the cell phone might be more useful and available for people to mobilise and really organise themselves, whereas in South-East Asia a lot of people have more access to email and the internet and have more capacity to do that and so that might be a more useful tool. So we have to think about safety in terms of the context. There are many things to be aware regarding mobile technology and what that means for safety and we have not had as much of an opportunity to discuss that.
A - My experience is really different. I use many forms of technology.
I use Twitter, Facebook, a Youtube channel, and I have two blogs - one of which is anonymous. I use Skype. My problem - as much as I use technology and as much as I consider my security behaviour online as suicidal behaviour, I don't think of myself as a particularly private person, and that is a problem.
I am more of a public person. I publish everything on my Facebook. Once on Facebook I wrote "Out and Proud". Now that's out there and there is nothing I can do about that. And I post my pictures, which can be very explicit sometimes (my own pictures not other people's pictures). I write on Facebook what I feel, even if I have a crush on someone I will write it. People have been trying to tell me that at some point I should find a balance. I know that my Facebook account is not secure, that many of my accounts are not secure.
Maybe that is because where I live (1), when you grow up in a country where state security is so powerful, you feel no matter how many security tools you apply, if they want to get you they will get you. For me it was not useful to have security online because I feel they can get me anytime. But now I know, with the situation becoming more unstable, the security forces are trying to trace the activists as much as they can and they want some booming events to distract the people and I think that can put me in danger but I don't know how to deal with it yet. Should I close my Facebook profile and open a professional one? Leave this one for my friends and casual fun and start another a professional account? I'm not sure.
A - We work in a rural part of our country. We moved there because there is a large LGBTI community in that area and many of them are neglected. We are quite a large group of 70 people, and we managed to get an office, and we have one computer that we use to get internet. We have a modem, but you can only access it through the main unit where you have administrator's rights. So you find that sometimes someone will come to use the computer and sometimes they forget to logout or just click exit. The next person who comes in and finds the information still on the screen. You don't know if this person is going to do something with it. It has happened even to some members of the secretariat who are in possession of very important information. So you find that many a time it is very easy for someone to know a lot about you because we are sharing one machine.
One thing that is every evident is that people lack ways to communicate, even the human rights activists, and at that point you don't know about the security of the information that you have left on the screen which mostly is about the LGBTI. People are leaving open information about themselves - their personal lives, their activities, and also the information on the computer about the organisation. Since you can only access the internet through the administrator's part of the computer - it is a big challenge for us. We have tried to access internet through the guest account, but it is not possible with the modem we use.
Some of these people are just trying to learn. Most of the people who are in the network are from the grassroots so it's been a big challenge. They cannot go to the library, but we can download stuff from the internet for them to use in this office. Initially people did not feel very free. It was very hard for gays to come together but now through this office we have been able to come together and through us they have access without going to the cybercafe. But it's still a big challenge. We only have one computer, and this region is very, very big.
You also find that people are not so aware about security. One time someone got into someone's phone and accessed naked photos of someone else, and managed to copy them to their own phone, and then the next thing you hear someone else talking about it. You try to find out what is going on, and you discover that they have copied the photos of somebody else onto their phone. This person had security on their phone, but she was in possession of someone else's naked photos. ICT security is still a challenge where we work.
Another time someone posted something on Facebook and when she woke up in the morning, her account was blocked. I ask her: 'how do you know who is managing Facebook and who monitors what people write?' Because a person could write a lot of personal things. It turns out she had posted a nude photo of two women together and when she woke up in the morning her account was blocked. I am not sure if it was blocked only in Kenya or in all of Facebook, but these are the challenges (2). We have people mostly from the grassroots and most of them don't know how to use internet. Then we start training them and they will put up stuff about themselves, but often they will forget about it.
A - I think just to jump off on that, a lot of JASS' (Just Associates) work has been about ICT and feminist tech training. I've been talking about it and wrote a blog about it recently -- about how irresponsible it is to train people with communications technology and not make them aware of these kind of safety issues at the same time, and also to bring a nuanced analysis of power and access and what it means to take back the tech in political terms as activists.
I think if there is a way that we can bring those three broad elements together in the way that we approach building communications and technology strategies, that would be a really powerful thing - the actual basic skills but also understanding the risks of using these tools, being able to harness these tools for yourself and activism but also understand the political act of communicating.
A - What X was saying reminded me of two things, and I need to differentiate between queer activism and my organisation, which is feminist.
Our organisation has been concerned with online security from the beginning. The first workshop I took with them in 2010 was a three-day workshop on taboos and how you can express them online securely. This includes some of the things I have learned where our work is concerned. One of the team members is an online media consultant, and his work with us and many other organisations is focused on online security, because we believe that online security is a way of empowering people, especially when you work on taboos such as gender, sexuality, feminists - when you speak about virginity, marital rape, many things that maybe a woman would be scared to talk about openly, because it could put their lives danger.
Our society is notoriously conservative. That is why even we are thinking of having more online training with the women human rights program that we're starting, even the women's political participation project which is concerned with supporting women during elections. Part of the support is to train them on online security and how to protect their data, because one of the main challenges here is how people mix between your private life and your public life.
During the days of Mubarak, when the people wanted to attack Mohamed ElBaradei, who was a presidential candidate, they just violated his privacy and went in his Facebook profile and found pictures of his daughter wearing a swimsuit. They said, so the upcoming president of Egypt is allowing his daughter to wear a swimsuit, that can give us a picture of how westernised he is. In a country like Egypt, when people mix what is private and what is political, what is political can be personal, and what is personal can be political.
As part of our work we are concerned with online security. Every time we have an event we sit and ask an important question: are we going to launch this as a public event on Facebook or is it a private event? If it is a private event, are we going to send gmail messages or a private event on Facebook?
But for queer activism there is still a problem. The story of a guy who took photos and they found them on his phone; I can't tell you about the numbers of profiles on gay dating websites where people publish their naked pictures. And we keep telling them, "you know back in 2001, during Queen Boat, one of the pieces of evidence was naked photos on a dating site?" And they say, "yeah, so what?" and just drop it. Here you find yourself trapped: on the one hand you don't want to be conservative, or patriarchal, or to feel that you are trying to control people's lives...
A - For me personally this has been a very good learning experience, because I have not been very secure online. You know we were talking about Facebook, I have always posted everything about me, my names, my birthdate, my photos – uploading photos is not secure if someone is trying to follow you. We were trained by the protection desk in our country, and so we opened the organisational account in gmail, but our password was only 4 characters long! We have not been very secure at all. Our security will improve now. In Uganda we are dealing with grassroots sex workers. We call them low income earners who don't deal in technology much, apart from using phones - sending texts or calling - to communicate with clients or with us.
We feel we are at risk because sometimes we are forced to use coded languages because our phones are being tapped in our country. The internet is only in the office, and most of our members cannot operate computers. The codes are still not very clear to everyone because every day we get new members. We started with three, but we are now up to 400. Every member keeps bringing in new members, and they come for different services: condom distribution, sex education (there's a lot of things going around), treatment, and all that. If the one who brought them knows about the coded language, the new ones do not, so each time we have to train them. But they ask, "how can I negotiate with a client?" because you must negotiate if a client calls you, and then they will know you are negotiating for sex.
So encryption is necessary. If you are writing to meet at the office, you say, let's meet there, but never where precisely. Or instead of calling a workshop or a meeting we use different terms. But late at night, or when they are excited or perhaps a little drunk, then they say everything: 'all you sex workers you are supposed to go there... you know this organisation where you get condoms... they are sex workers who started the organisation." While nothing much has really happened, we still have that fear.
Last year we were on TV - that is when we started our advocacy in the media. After being interviewed, we started receiving threatening messages on our mobile phones and we didn't know where they were coming from. Messages like, "who do you think you are? You are promoting prostitution in our country. Whoever is pushing you to do that will not help you when you are in danger." We went into hiding for two weeks, but later we were told that when you are in hiding or if you don't want to be found, you must remove the battery from your phone. But our batteries were in and we kept calling people. You see we were receiving threatening calls and telling our friends where we were hiding... so you see the danger if they really wanted to find us! It was really threatening. These days we want to keep a low profile so often if the media asks to speak to us we say no.
Q - Who owns your telecommunications infrastructure? Your mobile services? Is it the government?
A - It is owned by private companies, but they are connected to the government. And the government decided that the phones should be tapped.
Q - You recommended that the key for activists is more training and awareness. Can you explain?
A - We work in the rural areas, where the main means of communication is the mobile phone. Even if you have members who have email addresses, if you communicate by phone, you get a quicker response than if you communicate by email. People are working, and very busy, so you have nice phone services and you can communicate cheaply - preferably via text message. As for the internet services, I can't say that people are aware of the security issues. In the office you will often find somebody who has left their page open and you have to log off for them. I've made that mistake myself. I had been told about https, but did not know how it works, so this training was really helpful.
Q - How many of your members use Facebook?
A - Almost everyone. Everything we send out, we do it on Facebook, through email, and then the same info we send by phone, as a follow-up.
And how do people protect their identity on Facebook? Some don't. Normally when you become a friend to a number of people who are gay, Facebook will suggest friends for you, and it will give you people who are gay or lesbian. You find that you are grouped together so people just post their own stuff, including their faces. And that is where sometimes you find that your Facebook account has been closed because of an article that you wrote, or something that you said.
Facebook doesn't just block you for posting nude images. It also blocks you for what you write.
Facebook needs to investigate what people are saying - based on some one else's report - if you have so many complaints against you. We have to find the policy from Facebook that is affecting people from Kenya specifically.
--------

Photo by Eastop.
This article was written as a part of APC's "Connect your rights: Internet rights are human rights" campaign financed by the Swedish International Development Cooperation Agency (Sida)
(1) Due to security reasons, we can not identify the respondent's country.

(2) Facebook's terms of service specifically forbid the use of naked photos, however, there have been reported instances of photos of fully clothed gay and lesbian couples being targeted.